Event Bulletin

Are you getting the SIS Event Bulletin? Subscribe now!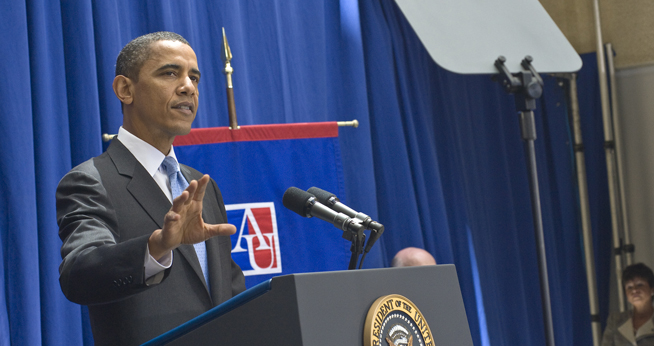 The School of International Service strives to provide engaging and educational events that reflect the broad interdisciplinary interests of SIS students and faculty. Guest speakers include current and former government officials, civil society leaders, environmental stewards, human rights activists, social entrepreneurs, and more.
Spring 2015 Events:
Andrei Markovits Book Discussion
From Property to Family: American Dog Rescue and the Discourse of Compassion
Monday, March 16
3:30 - 5:00 PM
Abramson Family Founders Room, School of International Service
RSVP Requested

NGA & SOC: International Cinema Series 
Brazilian Film Series
Presented by SOC, SIS, National Gallery of Art and the Center for Latin American and Latino Studies
Malsi Doyle & Michael Forman Theater, McKinley Building 
Friday, February 27 

7:00 PM - Socorro Nobre directed by Walter Salles 
7:30 PM - Central Station directed by Walter Salles 
Plan Your Event

Interested in holding your event in the SIS building?

RSS
Events Calendar
Todays Events
Coming Soon