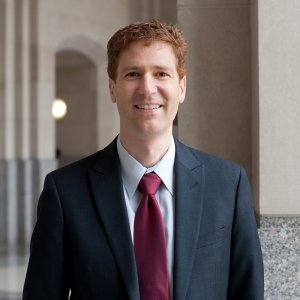 Jeffrey Colgan
Assistant Professor
School of International Service
Professor Jeff Colgan is interested in the geopolitics of oil, the resource curse, international security, and international political economy. In his new (2013) book, Petro-Aggression: When Oil Causes War he presents a new theory of why oil is linked to international conflict: petrostates with revolutionary governments have a much higher propensity to instigate militarized conflict than other types of states. He has articles published or forthcoming in journals such as International Organization, World Politics, International Security, and Foreign Policy. Previously, Professor Colgan worked as a consultant for McKinsey and Company, the Brattle Group, and the World Bank.

Degrees

PhD (Princeton University); MPP (UC Berkeley); B. Engineering (McMaster University)
Loading ...

OFFICE

SIS - School of International Service
SIS - 319
FOR THE MEDIA

To request an interview for a
news story, call AU Communications
at 202-885-5950 or submit a request.
---
Teaching
Spring 2014

SIS-619 Special Studies in Int'l Pol: Pol Economy of Oil & Energy

SIS-751 Int'l Political Economy
Scholarly, Creative & Professional Activities
Selected Publications
"Domestic Revolutionary Leaders and International Conflict" World Politics. Forthcoming (2013).
"The Pathways from Oil to War" International Security. Forthcoming (Summer 2013).
"Measuring Revolution" Conflict Management and Peace Science, 29:4. 2012.
"Oil and Revolutionary Governments: Fuel for International Conflict" International Organization, 64:4. 2010.
AU Expert
Area of Expertise: International oil politics, causes of war, international energy institutions, resource curse, political revolutions

Additional Information: Jeff Colgan's publications include "Oil and Revolutionary Government: Fuel for International Conflict" in International Organization (October, 2010); "Oil and Resource-Backed Aggression" in Energy Policy, (2011); "Venezuela and Military Expenditure Data" in Journal of Peace Research; The International Energy Agency–Challenges for 2010 and Beyond (2009).
 
Media Relations
To request an interview please call AU Media Relations at 202-885-5950 or submit an interview request form.