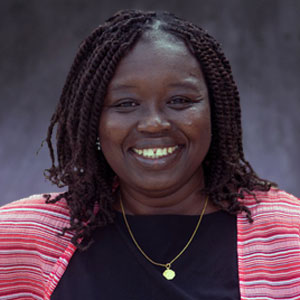 Fanta Aw
Hurst Sr Professorial Lecturer
School of International Service
Dr. Fanta Aw is Assistant Vice President of Campus Life and Hurst Senior Professorial Lecturer in the School of International Service in Washington D.C. Dr. Aw oversees all administrative, programmatic and personnel operations related to International/Intercultural programs and services and student engagement in the Office of Campus. Units for which she has oversight include International Student and Scholar Services, Student Activities, University Center, Center for Diversity and Inclusion, Center for Community Engagement and Service, and the Kay Spiritual Life Center. Dr. Aw advises American University leadership on matters related to campus internationalization, and issues of inclusion, diversity and equity. In the School of International Service, Dr. Aw teaches graduate courses related to immigration, internationalization of higher education, and international higher education policy. Dr Aw was the 2013 recipient of the University Award for Outstanding Teaching, in an Adjunct position.

Dr. Aw is President and Chair of the Board of Directors of NAFSA: Association of International Educators, the largest membership association of international educators with close to 10,000 members. She also serves on the advisory council of the Intercultural Management Institute at American University. Dr. Aw has led workshops and training for the Department of State, the Institute of International Education, AMIDEAST, American Councils for International Education, the College Board, and NAFSA: Association for International Education.

Dr. Aw has been interviewed by major global media outlets including CNN, Agence France Press, USA Today, Washington Post, The Chronicle of Higher Education, ABC World News Tonight, CNN, National Public Radio, Middle East Broadcast Corporation, Future TV Beirut, Voice of America, Washington Business Journal, WAMU, Radio France International, Channel 9 CBS, Tajikistan TV, KSA2 -Saudi Arabian, English-language TV, Washington Diplomat, Sichuan TV, Chengdu TV, Sichuan Daily, Chengdu Daily, Huaxi Daily, Chengdu Commercial Daily, Chengdu Evening Daily, Xinhua News, China News Service, Guangdong TV, Guanzhou TV, Guanzhou Daily, China Daily.

Degrees

PhD in Sociology with concentrations in transnational migration, international education and social stratification from American University.
Loading ...

OFFICE

Campus Life
Butler Pavilion - 410
FOR THE MEDIA

To request an interview for a
news story, call AU Communications
at 202-885-5950 or submit a request.
Scholarly, Creative & Professional Activities
Honors, Awards, and Fellowships
Diversity Award, 2007, American University, Washington, DC
Campus Excellence Award, 2007, Gay, Lesbian, Bisexual, Transgender and Ally Resource Center, American University, Washington, DC   
Outstanding Service Award, 1996, 2001, 2005, American University, Washington, DC   
Award for Exemplary Service, 1996, Multicultural Affairs, American University, Washington, DC   
Best Session of the NAFSA Region VIII Conference, 2005, T.A.L.K.: Taking Action to Learn about "Kulture" , NAFSA: Association of International Educators, Washington, DC
Professional Presentations
Designed and facilitated over a 100 immigration, cross-cultural communication, and international education exchange presentations and workshops for NAFSA: Association of International Educators, Department of State Bureau of Educational and Cultural Affairs, United Negro College Fund, AMIDEAST, Academy for Educational Development, the College Board, American Council, Hillel, and the IIE (Institute for International Education)   
Designed and facilitated intercultural communication and diversity workshops for students and staff at American University   
Keynote speaker and workshop leader on immigration, international exchange programs, and intercultural communication, and trends in higher education for the State Department Bureau of Educational and Cultural Affairs, Educational advising conferences; East Asia and Pacific, Middle East, North Africa, South America, Africa, and Eurasia      
AU Expert
Area of Expertise: Intercultural communication, international educational exchange, campus internationalization, race relations, Student and Exchange Visitor Information System (SEVIS), managing international programs, transnational migration, immigration policies

Additional Information:
 
Media Relations
To request an interview please call AU Media Relations at 202-885-5950 or submit an interview request form.