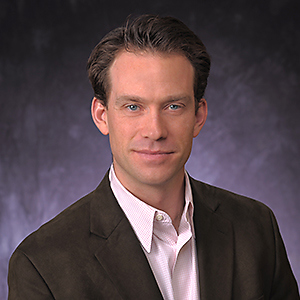 John Robert Kelley
Assistant Professor
School of International Service
John Robert Kelley is an assistant professor at the School of International Service, American University. Professor Kelley's involvement in the study of public diplomacy over the last decade has coincided with a sharp increase in interest in the field, in which he has been an active contributor. He completed studies on the state of U.S. public diplomacy since 9/11 earning the degree of Doctor of Philosophy in International Relations at the London School of Economics. He subsequently developed this research while a Hayward R. Alker Postdoctoral Fellow at the USC Center for International Studies. Notable publications include the article "U.S. Public Diplomacy: A Cold War Success Story?" in the Hague Journal of Diplomacy (2007), "Between 'Take-offs ' and 'Crash Landings": Situational Aspects of Public Diplomacy" in The Public Diplomacy Handbook edited by Nancy Snow and Philip M. Taylor (Routledge, 2008), "The New Diplomacy: Evolution of A Revolution" in Diplomacy and Statecraft (2010), and "Advisor Non Grata: The Dueling Roles of U.S. Public Diplomacy" in Trials of Engagement: The Future of US Public Diplomacy edited by Ali Fisher and Scott Lucas (Brill, 2011). In recent years, Kelley's research has shifted toward the power and activities of nonstate actors in diplomatic affairs, the subject of his forthcoming book Agency Change: Diplomatic Action beyond the State (Rowman & Littlefield, 2014). In 2012-13, Kelley directed the Intercultural Management Institute at American University setting a new course for the training and consulting of diplomatic corps around the world. Prior to entering academia, he worked at the U.S. Department of State and before that logged several years and thousands of frequent flyer miles in the world of international business consulting.

Degrees

PhD, London School of Economics and Political Science; MA, International Peace and Conflict Resolution, American University; BA, International Relations, Tufts University

Favorite Spot on Campus:

Jacobs Fitness Center


Book Currently Reading:

The Spy Who Came In From The Cold, by John LeCarre


Languages Spoken:

Spanish, Japanese
Loading ...

OFFICE

SIS-School of Intl Service
East Quad Bldg - 107C
Tuesday 3-5; Friday 2:30 to 4:30
FOR THE MEDIA

To request an interview for a
news story, call AU Communications
at 202-885-5950 or submit a request.
Teaching
Spring 2016

SIS-628 Advanced Topics in Int'l Comm: Global Persp on Pub Diplomacy
Scholarly, Creative & Professional Activities
Research Interests
I am mainly interested in linkages between non-state actors empowered by greater access to information and agents of change at the official level. My current research explores changing notion of the diplomat as an international actor, and how this is illustrated in contemporary political communication between states and non-state actors ranging from organizations to individuals.
Honors, Awards, and Fellowships
Fellow, Transatlantic Project, LSE-IDEAS, London School of Economics
Post-doctoral fellow, Center for International Studies, University of Southern California, 2007-8