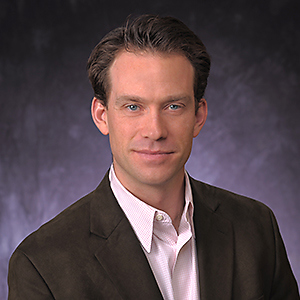 John Robert Kelley
Assistant Professor
School of International Service
Additional Positions at AU

Director, Intercultural Management Institute

John Robert Kelley is an Assistant Professor at the School of International Service. He received his PhD from the London School of Economics and Political Science in 2007. His dissertation titled "From Monologue to Dialogue: U.S. Public Diplomacy in the Post-9/11 Era," currently being revised into a book, delves into the recent history of American public diplomacy activities, offers empirically-based tools for interpreting these activities, and advocates new directions in strategy and organization. Prior to this, Dr. Kelley served as a Program Officer in the Office of Foreign Missions, U.S. Department of State, and also for several years as an intercultural business consultant to American and Japanese firms. His most recent publications include a contribution to The Routledge Handbook of Public Diplomacy (2008, edited by Nancy Snow and Philip M. Taylor), and articles in Orbis and The Hague Journal of Diplomacy.

Degrees

PhD, London School of Economics and Political Science; MA, International Peace and Conflict Resolution, American University; BA, International Relations, Tufts University

Favorite Spot on Campus:

Jacobs Fitness Center


Book Currently Reading:

A Pact With The Devil, by Tony Smith


Languages Spoken:

Spanish, Japanese
Loading ...

OFFICE

SIS - School of International Service
East Quad Bldg - 101A
Mondays and Wednesdays, 3:00 p.m. - 5:00 p.m.
FOR THE MEDIA

To request an interview for a
news story, call AU Communications
at 202-885-5950 or submit a request.
Teaching
Spring 2013

SIS-140 Cross-Cultural Communic

SIS-419 Adv Topics in Int'l Relations: Foundations of Publ Diplomacy

SIS-633 Sel Topics in Int'l Comm: IMI Conference
Fall 2013

SIS-633 Sel Topics in Int'l Comm: Crisis Public Diplomacy

SISU-106 First Year Seminar: Gross National Happiness

SISU-140 Cross-Cultural Communication

SISU-369 Topics in Public Diplomacy: Diplomatic Action in Pub Dom

UCOL-100 Univ College Washington Lab: Cross-Cultural Communication
Scholarly, Creative & Professional Activities
Research Interests
I am mainly interested in linkages between non-state actors empowered by greater access to information and agents of change at the official level. My current research explores changing notion of the diplomat as an international actor, and how this is illustrated in contemporary political communication between states and non-state actors ranging from organizations to individuals.
Honors, Awards, and Fellowships
Fellow, Transatlantic Project, LSE-IDEAS, London School of Economics
Post-doctoral fellow, Center for International Studies, University of Southern California, 2007-8