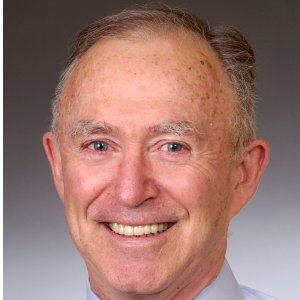 John Richardson
Professor
School of International Service
Dr. John Richardson has pioneered computer modeling to study long-term global problems involving relationships between population, resources and environment. His co-authored books, Making it Happen: A Positive Guide to the Future, and Ending Hunger: An Idea whose Time Has Come, made his research available to non-technical audiences.

Degrees

PhD, political science, University of Minnesota; BA, history, Dartmouth College
Loading ...

OFFICE

SIS - School of International Service
SIS - 219
FOR THE MEDIA

To request an interview for a
news story, call AU Communications
at 202-885-5950 or submit a request.
---
Scholarly, Creative & Professional Activities
Research Interests
Dr. Richardson's current work focuses on the causes of political conflict in Third World nations and non-violent strategies for development.
Professional Presentations
"Sri Lanka and the Global Political Economy: Foreign Policy Perspectives." Invited paper given at the Conference on "Sri Lanka: Legacy and Prospects." Center for Strategic and International Studies, Washington, D.C., March, 1998. 
"Resilience and Crises of Democracy and Governance in Non Western Settings: Fifty Years of South Asian Experience. Seminar sponsored jointly by the SID, Washington Chapter Asia Roundtable and the Tulane University Institute for International Development. Washington DC. December, 1998.
"Fifty Years of Democratization in South Asia" and "Why not a Government of National Unity." Lectures given to students in the General Studies Program of the Bandaranaike International Diplomatic Training Institute. Colombo, August, 1999.
Participated in a workshop on "Governance and Corruption in South Asia" organized by the International Center for Ethnic Studies, Colombo, July, 1999.
Conducted workshop on curriculum reform in Sri Lankan higher education for faculty members of the Department of Political Science and Modern History, University of Colombo. Colombo, August, 1999.
Along with CSIS South Asian Studies Director and Retired Ambassador Teresita Schaffer, lectured to members of the Serendipity Group ("Friends of Sri Lanka") on "Recent Developments in Sri Lanka." Washington, D.C., December, 1999.
Invited participant, U.S. Institute of Peace Roundtable Discussion on "Prospects for Negotiations in the Sri Lankan Crisis: Implications for U.S. Foreign Policy." Washington D.C., June 2000.
Executive Experience
Charter Member of the Editorial Board, Futures Research Quarterly, 1984-present
Nominator, Fukuoka Asian Cultural Prize Competition, 1992-present
Member of the Board of Directors, International Centre for Ethnic Studies, Kandy, Sri Lanka, 1993-present
International Advisory Committee Member, Center for Private Sector Development, Colombo, Sri Lanka, 1999-presentorial Board
Member, Ethnic Studies Report, 1998–present
Selected Publications
   
History and Politics – Millenial Perspectives: Essays in Honor of Kingsley M. de Silva, (editorial board member), Law and Society Trust, 1999.
   
Democratization in South Asia: TheFirst 50 Years, ed. with S.W.R. D. Samarasinghe, Sridevi Publications for the International Center for Ethnic Studies, 1998.
   
Ending Hunger: An Idea Whose Time has Come, with Elizabeth Neeld, Donella Meadows, Ted Howard and Joan Holmes, F.A. Praeger, 1985.
   
Making it Happen: A Positive Guide to the Future (ed.), U.S. Association for the Club of Rome, 1982.
   
Groping in the Dark: The First Decade of Global Modeling, with Donella Meadows and Gerhart Bruckmann, John Wiley & Sons, 1982.
   
Partners in Development: AID University Relations, 1950-1966, Michigan State University Press, 1969.
Media Appearances
CNN International News
Sri Lankan National Television
The Washington Times
AU Expert
Area of Expertise: Sri Lanka, computer modeling of global resources and environmental problems, ethnic conflict, political conflict in the Third World, sustainable development, democratization

Additional Information: John Richardson writes, lectures, and consults in the fields of applied systems analysis, sustainable development, and Third World political conflict. He was an early contributor to the field of global modeling, under the auspices of the Club of Rome, and played a major role in the global modeling "clearinghouse" activities organized by the International Institute for Applied Systems Analysis. His publications on global modeling are widely regarded. Richardson's most recent book is Paradise Poisoned: Learning about Conflict, Terrorism and Development from Sri Lanka's Civil Wars (International Centre for Ethnic Studies, 2005). Paradise Poisoned is being translated into the Sinhala and Tamil languages as a series of eight short books in each language. The second volume in the series was released in December 2010. An earlier coedited volume Democratization in South Asia: The First Fifty Years was published in 1998. In 2009–2010 he was visiting professor at the National University of Singapore (NUS), holding a joint appointment as visiting professor in the Lee Kuan Yew School of Public Policy and Global Asia Institute.  He retains his relationship with NUS as a fellow in the institute.  His current research uses system dynamics modeling to draw lessons from Singapore's development experience that may be relevant to other Asian cities. Richardson also has had another life as American University's first, and longest-serving, resident faculty member.  From January 2002 through July 2011, he lived in Anderson Hall, AU's largest residence hall.  His blog, dormgrandpop.blogspot.com,  is intended for American University students but has a readership elsewhere in the United States and in a number of foreign countries.  His work as a faculty resident at AU was the focal point of an Associated Press feature article that appeared in more than 200 newspapers.  It has also been featured in news outlets in the Washington, D.C., area and in a makeover of a lounge where he serves dinner to students on the Style Channel program My Celebrity Home.
 
Media Relations
To request an interview please call AU Media Relations at 202-885-5950 or submit an interview request form.