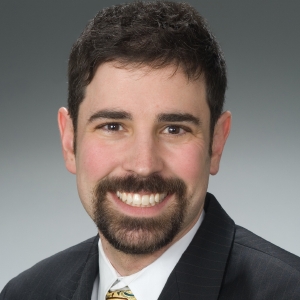 Patrick Jackson
Associate Dean for Undergraduate Education
School of International Service
Additional Positions at AU

Professor of International Relations

Patrick Thaddeus Jackson is currently Associate Dean for Undergraduate Education and Professor of International Relations in the School of International Service. He previously taught at Columbia University and New York University. He received his Ph.D. in Political Science from Columbia University in 2001. In 2003-4, he served as President of the International Studies Association-Northeast; in 2012-2013, he did so again. He was formerly Editor-in-Chief of the Journal of International Relations and Development, and is currently Series Editor of the University of Michigan Press' book series Configurations: Critical Studies of World Politics, and Co-Editor of ISQBlog. He was recently named the 2012 U.S. Professor of the Year for the District of Columbia by the Carnegie Foundation for the Advancement of Teaching.

Jackson's research interests include culture and agency, international relations theory (particularly the intersection of realism and constructivism), scientific methodology, the role of rhetoric in public life, civilizations in world politics, the sociology of academic knowledge, popular culture and IR, and the formation of subjectivity both in the classroom and in the broader social sphere.

Jackson is also a devoted (some might say "obsessive") baseball fan, and a self-proclaimed sci-fi geek.

Degrees

MA, MPhil, PhD, Political Science, Columbia University; BA, James Madison College, Michigan State University

Favorite Spot on Campus:

Davenport Coffee Lounge


Book Currently Reading:

Recollections of Wittgenstein, by Rush Rhees


Languages Spoken:

German
Loading ...

OFFICE

SIS-School of Intl Service
SIS - 100G
Tuesdays 3-4pm in the SIS Atrium; and by appointment (contact Bri Riggio, riggio@american.edu. to schedule an appointment)
FOR THE MEDIA

To request an interview for a
news story, call AU Communications
at 202-885-5950 or submit a request.
---
AU Expert
Area of Expertise: Transatlantic relations, European identity, the West, history of American foreign policy, NATO (North Atlantic Treaty Organization), blogs and podcasts in the classroom, science fiction, Harry Potter, teaching the millennial generation

Additional Information: Patrick Thaddeus Jackson's research interests include culture and agency, international relations theory (particularly the intersection of realism and constructivism), sociological methodology, the role of rhetoric in public life, the concept of Western Civilization, and the political and social theory of Max Weber. Jackson teaches courses on IR theory, research methodology, the philosophy of social science, and the intersection of popular culture and international politics. Jackson also makes extensive use of blogs, podcasts, and YouTube in his classes. He speaks and presents regularly on the topic of technology in higher education.

Media Relations
To request an interview please call AU Media Relations at 202-885-5950 or submit an interview request form.