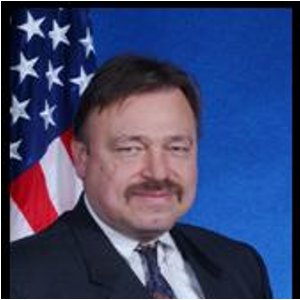 Ray Leki
Adjunct Professorial Lecturer
School of International Service
Ray Leki is an adjunct professorial lecturer for SIS's Intercultural Management Institute, a career member of the Senior Executive Service of the United States, the Director of the Transition Center at the Department of State's Foreign Service Institute, and the author of Travel Wise: How to Be Safe, Savvy and Secure Abroad.

Degrees

MA, McDonough School of Business, Georgetown University

Languages Spoken:

Nepali, not so bad. German, Polish and Spanish, pretty bad. Hindi and French only when unintending meanings with humorous outcomes are desired.
Loading ...

OFFICE

SIS-School of Intl Service
SIS
FOR THE MEDIA

To request an interview for a
news story, call AU Communications
at 202-885-5950 or submit a request.
Scholarly, Creative & Professional Activities
Research Interests
Mr. Leki's professional interests include international work force effectiveness, personal and organizational security, trauma and crisis response across cultures, and human resilience.
Selected Publications
   
Travel Wise: How to Be Safe, Savvy and Secure Abroad, Nicholas Brealey/Intercultural Press, 2008
Films/Documentaries
   
Making Sense of Unaccompanied Tours, Department of State, 2008
   
Crisis Response     
Honors, Awards, and Fellowships
   
Award for Best Travel Writing 2009, Peace Corps Writers, for Travel Wise: How to be Safe, Savvy and Secure Abroad
   
6 Superior Honor Awards      
Professional Presentations
   
"Barking Up the Wrong Tree?: Amygdala Activation and Executive Function Inhibition in the Pre-frontal Cortex during Culture Boundary Transition," International Academy of Intercultural Research, 2009
Executive Experience
   
Senior Executive Threshold Seminar, Foreign Service Institute
   
Executive Leadership Program, Kennedy School of Government, Harvard University
   
Foreign Affairs Leadership Seminar, Foreign Service Institute