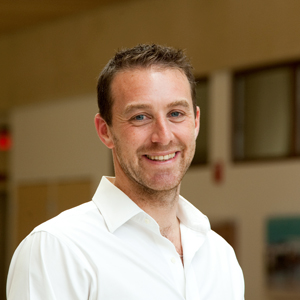 Michael Schroeder
Professorial Lecturer
School of International Service
Michael Schroeder, Professorial Lecturer & Director of the Global Governance, Politics and Security Program (GGPS). Dr. Schroeder's teaching and research is focused on the United Nations system, global governance & international cooperation and political leadership. He is currently working on a book investigating why some executive heads of international organizations are viewed as more successful leaders than others, and the strategies these leaders used to help their organization adapt to changes in world politics. He has also conducted research on U.N. crisis management, electoral assistance and peace operations, the development of international norms, transnational advocacy campaigns, international mediation, and inter-organizational cooperation. His research is published in Global Governance (2013) and International Studies Review (Forthcoming). His work has also appeared in The Christian Science Monitor, U.S. News and World Report, The Huffington Post and The Hill. Dr. Schroeder has taught a range of courses at the graduate and undergraduate level including Introduction to International Relations, International Cooperation, International Organization, The United Nations and Leadership in World Politics.

Degrees

Ph.D. Political Science, The George Washington University; M.A. Political Science, University of British Columbia; B.A. International Relations, University of British Columbia
Loading ...

OFFICE

SIS-School of Intl Service
SIS - 331A
FOR THE MEDIA

To request an interview for a
news story, call AU Communications
at 202-885-5950 or submit a request.
Scholarly, Creative & Professional Activities
Selected Publications
Michael Bluman Schroeder (2014). "Executive Leadership in the Study of International Organization: A Framework for Analysis."  International Studies Review 16(3): 339-361.
Michael Bluman Schroeder (2014). "NGO Transnational Advocacy for Accountability: From Declarations of Anti-Impunity to Implementing the Rome Statute." (with Alana Tiemessen.) in Implementation and World Politics: How International Norms Change Practice.  Alexander Betts and Phil Orchard (eds.) New York: Oxford University Press.
Michael Bluman Schroeder (2013). "The Politics of Change at the United Nations: The Evolution of Electoral Services, 1989-2006." Global Governance 19(2): 207-226.