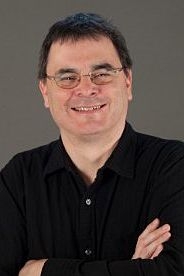 Welcome to the Global Environmental Politics Program. We are a community of faculty and students committed to working on the environmental and sustainability challenges facing the planet and its people.
Our faculty are more engaged than ever in research projects, as well as collaborative activities with several Washington-area environmental organizations and overseas research partners. We also welcome our newest faculty member, Malini Ranganathan. Dr. Ranganathan comes to us from Berkeley and brings expertise in South Asia, urban environmental politics, climate adaptation, the political economy of water and energy, and environmental justice. She joins our core faculty team of Paul Wapner (environmental activism, climate adaptation, environmental ethics); Judith Shapiro (China, Asia, environmental justice); Sikina Jinnah (climate, global governance, international law and institutions); T. Garrett Graddy (agro-ecology, food justice, Latin America); Simon Nicholson (biotechnology, agriculture, post-carbon transition); Eric Abitbol (water, environmental peacemaking, Middle East); Vicky Kiechel (sustainable design and environmental architecture); and myself, Ken Conca (water governance, environmental conflict and peacebuilding, policy analysis). We're also fortunate to have a wide group of affiliated faculty, in the School of International Service and across the campus, working in environmental law, environmental science, public policy, development, communications, and peace and conflict resolution.
For our graduate students, our program offers flexibility, rigor, and the opportunity to spend time in Washington, which has an unparalleled concentration of environmental agencies, advocacy organizations, social movement groups, and think tanks. And for many students, time spent overseas provides experiences that only enrich their studies. In addition to the cohort of students in our Natural Resources and Sustainable Development Program, who spend a year in Costa Rica, our students work, study and conduct research across the globe — from Mexico to Norway to India. Each year we also send several students abroad to participate in global conferences, including the World Water Forum, the annual Conference of the Parties, and global summits such as Rio+20.
Another exciting development: In the past year we've launched a new team-research practicum option to fulfill the program's research requirement. This year, we've had student practicum teams working in partnership with the State Department (on development and conflict in the Mekong River basin); the World Resources Institute (on corporate social and environmental responsibility in international investment); a network of community-farming groups (assessing the effectiveness of federal programs that support community farming, here and abroad); and, right here in town, the DC-area planning authority (on sustainable neighborhood design issues). This summer we are planning to send a research team of students to Israel and the West Bank, to work with local partners assessing the impact of grassroots initiatives on water and peacebuilding. We're excited to have these unique and innovative team projects and partnerships available, as well as the option for students to complete individualized research projects under faculty supervision.
A large part of GEP's work takes place through events and public outreach. Be sure to visit our events calendar for a rich array of lectures, workshops, film screenings, panel discussions, and more. Whether you intend to work on the scale of a neighborhood, a watershed, a nation, or the planet as a whole, I think you'll find that the Global Environmental Politics Program and the School of International Service provide uniquely rich settings from which to operate.
Join us! We have work to do.
With best regards,
Ken Conca

Director, Global Environmental Politics Program