Summer 2015 in Cambridge, England!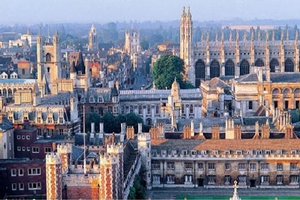 Summer Summary:

Students meeting the minimum requirements for the Pembroke-King's Summer Program are invited to study at Cambridge University for 8 weeks, totalling 9 university credits. There will be opportunities during those eight weeks to travel around the country, including a four-day visit to Scotland and a daytrip to London. This abroad program will be led by Associate Dean of SIS, Patrick Jackson. More details on the Cambridge Summer Abroad Program as we get closer to the summer!

Program Dates: June 27th - August 22nd, 2015
To apply for the program, please click here.