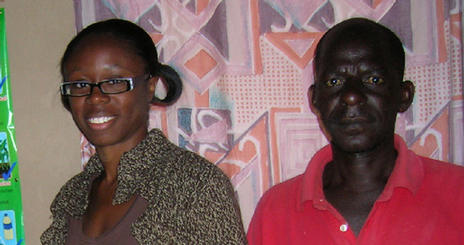 Office of the High Commissioner for Human Rights, www.ohchr.org (Aug. 28, 2008). The website of the Office of the High Commissioner for Human Rights, based in Geneva, is the most important source of information in this field, including programs, documents, statements and publications. It also offers related links within the United Nations system.
Human Development Reports, UNDP, hdr.undp.org (Aug. 28, 2008). Provides informa­tion about and analysis of human development indicators, in publications that include national, regional, and international foci.
UNHCHR, Treaty Bodies Database, www.unhchr.ch/tbs/doc.nsf (August 28, 2008). Search for international human rights treaties information and reports.
United Nations Info Quest (UN-I-QUE), http://lib-unique.un.org/lib/unique.nsf (September 5, 2008). Search for reports by UN human rights bodies, special rapporteurs and countries.
Universal Declaration of Human Rights, www.unhchr.ch/udhr/index.htm (September 5, 2008). The UDHR in over 350 different languages.
WomenWatch, www.un.org/womenwatch (September 5, 2008). The United Nations gateway for the advancement and empowerment of women is a joint initiative of the Divi­sion for the Advancement of Women (DAW), the United Nations Development Fund for Women (UNIFEM) and the United Nations Inter­national Research and Training Institute for the Advancement of Women (INSTRAW).
Other Important Internet References
Bayefsky.com, www.bayefsky.com (September 5, 2008). This website is a Canadian human rights professor's resource on the UN treaties, aiming to enhance the implementa­tion of UN human rights legal standards. It tells one how to complain about human rights treaty violations and discusses reform efforts on the UN human rights treaty system.
Human Rights Internet (HRI), www.hri.ca (September 5, 2008). One of the oldest organiza­tions founded with the explicit goal of human rights information-sharing. Launched in 1976 in the United States, HRI now has its headquarters in Ottawa, Canada. The website provides information on a wide range of human rights topics, but it is particularly strong on human rights and development.
Human Rights Network International (HRNI), www.ihrnetwork.org (September 5, 2008). The website provides extensive research articles and resources on human rights, particularly individual rights such as the right to life, due process, cultural rights, to development, and minority rights. Specific discussions on regional protection agencies (such as the European Court of Human Rights, African Commission on Human and Peoples' Rights) and special focus cases (civil society, terrorism and human rights) are provided.
Human Rights Research and Education Centre, www.cdp-hrc.uottawa.ca/eng/index.php (September 5, 2008). An extensive collection of human rights resources from the University of Ottawa. Their virtual library, publi­cations and links are very comprehensive.
Human Rights Resource Center, http://hrusa.org/default.htm (September 5, 2008). The Human Rights Resource Center is an excellent source of information on human rights education. These resources include more than 50 curricula, guides, videos, documents, and other educational aids. The site, which is run through the University of Minnesota, also provides a well-organized set of links to over 200 other human rights sites.
International Centre for Human Rights and Democratic Development, www.ichrdd.ca/splash.html (September 5, 2008). A good source for information on democracy and human rights. Created by the Canadian parliament, the Centre is inde­pendent and non-partisan.
Max Planck Institute for Comparative Public Law and International Law, www.mpil.de/ww/en/pub/news.cfm (September 5, 2008). The website of the Max Planck Insti­tute for Comparative Public Law and International Law. One is able to search articles and journals through their online database. The website also has a lot of resources concerning international law and German courts.
Security Counsel Report, www.securitycouncilreport.org (September 6, 2008). A good source for accurate and objective information and analysis on the activities of the Security Council. Although not focusing exclusively on human rights, this source provides useful forecasts of Security Counsel activities of great relevance to human rights advocates.
Training Manual on Human Rights Monitoring, www1.umn.edu/humanrts/monitoring/index.html (September 5, 2008). A superb OHCHR project, drafted principally by David Weissbrodt and available on his human rights website. The comprehensive manual will be of great assistance to anyone undertaking field research. It is complemented by a Trainer's Guide, which is intended to assist trainers in preparing officers for addressing human rights issues.
University of Minnesota Bibliography for Research on International Human Rights Law, www1.umn.edu/humanrts/bibliog/BIBLIO.htm (September 5, 2008). A bibliog­raphy that lists both print and internet sources by categories such as Compilations of Human Rights Instruments, Status of Human Rights Instruments, Legislative History of Human Rights Instruments, Country Situations, Country Reports, etc. The website also has a comprehensive list of UN documents.
Website of the Victoria University of Wellington's Human Rights Research Guide, www.vuw.ac.nz/library/special/un/researchaids/humanrights.shtml (September 5, 2008). The website lists useful UN websites where one can obtain UN documents. The second half of the document lists resources available in the VUW library.
Women's Human Rights Resources, www.law-lib.utoronto.ca/Diana (September 5, 2008). A project of the Bora Laskin Law Library at the University of Toronto, Faculty of Law, the site provides excellent guidance for research on women's human rights, and includes advocacy guides, fellowship information, a women's human rights database, and special features on topical issues.
---