Monday, November 8, 2010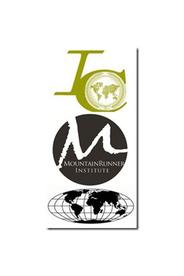 Hosted by the International Communication Program of American University's School of International Service, this 1-day conference takes place Monday, November 8th (12:00pm to 4:30pm) on the AU campus and asks us to consider the extent to which, and how, cultural diplomacy might be a "listening project."

The conference, co-sponsored by the MountainRunner Institute and the Public Diplomacy Council, represents an opportunity for productive exchange among key stakeholders in the future of cultural diplomacy, all of whom should be in more regular conversation: the policy community, practitioners in public diplomacy, and academic researchers on the topic.
During a moment of increasing global commitment to soft power goals, of the renewed relevance of cultural diplomacy, but also of persistent questions regarding the assumptions and failures of the practice of cultural diplomacy, this conference trains attention on the seldom discussed challenges of "listening," as these are understood, or not, and as these have informed, or fail to inform, public diplomacy.
Open to the public, this conference seeks to feature international voices in the ongoing conversation about cultural diplomacy. The meeting will further be organized around three plenary speakers, with each followed in turn by a respondent. Together, each plenary and respondent will explore different accounts of the implications for "listening" in terms of kinds of approaches to cultural diplomacy (click each title for video and transcript):
Plenary 1: Educational, Cultural Exchanges
Plenary 2: New Social Media and Public Diplomacy 2.0
Plenary 3: Cultural Intelligence: Does it include listening?
Bringing stakeholders in cultural diplomacy together, and asking them to address the challenges of "listening" as part of the work of diplomacy, this conference also aspires to lay a foundation for how best to move forward, at American University and as a community, to begin to institutionalize the work of listening, with cultural diplomacy a more fully realized engagement of dialogue.

Expected speakers:
Rick A. Ruth, Director of the Office of Policy and Evaluation, Bureau of Educational and Cultural Affairs, U.S. Department of State

Nicholas Cull, Professor of Public Diplomacy, USC
Sherry Mueller, President, National Council for International Visitors
Andrew Kneale, Cultural Relations Project Manager, British Council USA
Ben Connable, former head, Marine Corps Cultural Intelligence Program
J.P. Singh, Associate Professor of Communication, Technology and Culture, Georgetown University