Director's Message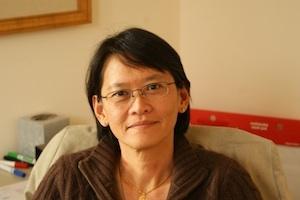 Greetings from the International Communication (IC) Program in the School of international Service at American University.  The IC program was established over forty years ago as the first program of its kind in the U.S. Over the years, the faculty in the program has had the privilege of educating generations of leaders who have contributed to examining and addressing critical issues related to culture and communication at the local, national and international levels.
The program is poised to meet global challenges of the 21st century. Beginning in fall 2012, IC will offer four major concentrations: Global and Social Media, Technology and Policy; Global Health Communication; Intercultural Relations; and Public Diplomacy. These concentrations affirm the specialties of our faculty, the interests of our students, and the expertise of our alumni. We continue to strengthen our joint program in International Media with the School of Communication.
In our commitment to ensure that our students, faculty, and alumni are responsive to the changing times and the state of interlocking global, regional, national and local developments, we invite you to explore our program offerings, peruse our website and contact our distinguished faculty.
SIS and the IC Program are deeply proud of the long-standing traditions of engagement with the public and private sectors and encourage you to connect or reconnect with us.  We invite you to join us on this exciting journey and welcome your feedback and ideas.
Our doors are always open, and stay tuned to regular updates.
Best Wishes,

Dr. Christine B. N. Chin
Director