Meet the Director, Dr. Amanda Taylor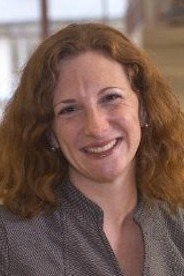 I am delighted to welcome you to the Intercultural and International Communication (IC) program at the School of International Service. Founded over 40 years ago, this program has the distinction of being the first of its kind in the US. At the time, the program uniquely recognized the need to train emerging global leaders with the knowledge and skills necessary to understand the role of culture in shaping communication at the international, inter-organizational, and interpersonal levels.
The IC program continues to be an innovator in the field, with courses and faculty research examining some of the critical issues of our time. We explore the role of social media in shaping international relations, recognize the cultural underpinnings informing diplomatic relations, and examine the emergence of public and cultural diplomacy. We forward the consideration of cross-cultural health communication, participate in the development of internet governance regulations, and consider the relationship between international relations and transnational education. 
Whatever it is we ultimately do in the workforce or the world, the IC community—our faculty, our students, and our alumni—are poised to make a powerful impact in the field. We do hope you will join us.
Best Wishes,

Dr. Amanda Taylor
Director