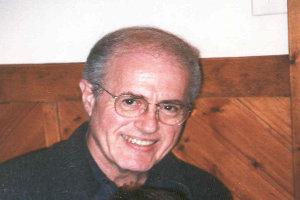 This annual award in the memory of Walter Sherwin is given to a student who has completed his/her first year of study in the IDP Master's program. The two main criteria are: an excellent academic record and a record of effective and active service to outside communities and/or relevant student organizations. The person's "fit" with the ideals for which he stood is also taken into account. The fellowship is for $5,000 to be used toward Spring tuition. The awardee is selected from a pool of outstanding students chosen by IDP professors. The students may not have any other scholarship or fellowship.

Sherwin spent his entire career working to improve the lives of people around the world through international development projects. He provided 27 years of dedicated service in USAID. Ten of those years were spent in West African countries helping to design and manage a wide range of projects such as health clinics, forestry and cereals and livestock development. After his retirement, he served as a consultant on projects in Eastern Europe. He also volunteered for Reading for the Blind and Dyslexic and independently went to Senegal trying to mount a similar project for the many blind people there. Unfortunately, a brain tumor cut his life short before he could realize this project. His strongest characteristics were an abiding idealism, persistence in the face of adversity, and a desire to fight injustice.
This award to honor Sherwin's life and work was started in 2006 by his wife, Kitty Sherwin, his two children, Mark and Jennifer, and his sister, Sue Byrd.