Meet Our Students
The International Development Program has approximately 100 students in residence. They are an exceptionally diverse group, representing all regions of the world and speaking more than 40 languages. Many of our students entered the program with previous experience in International Development, and most engage in practice training during the program through internships and research in Washington DC or overseas.

Molly Maguire-Marshall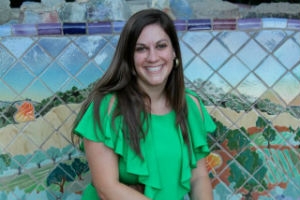 Degree:
Master of Arts in International Development
Interests:
Youth development; child protection; project design, monitoring, and evaluation; sexual and reproductive health education; HIV/AIDS prevention What brought you to the International Development Program?
After three years of practical experience living and working abroad (Ecuador and Bangladesh), I was interested in gaining additional technical skills and a deeper understanding of development as a field. I was drawn to SIS and the IDP by a number of factors, not least of all the amazing faculty members who are also practitioners and researchers.
What have you gleaned from your experience at SIS?
New technical skills (designing a monitoring and evaluation plan for a client's project); qualitative and quantitative research experience and hard skills; and in-depth theoretical and practical knowledge of various development sectors.
What's Next?
A job of some sort, hopefully! I'm looking in DC and abroad, I'd really like to get back to Bangladesh.
Fun Fact:
My two New Years resolutions were to go to more live music shows in DC, and to read more novels during the semester. I'm making notable progress on both, although the semester is heating up!
Vivian N. Anugo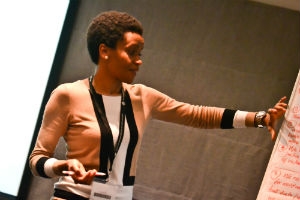 Degree:
MA in International Development
Interests:
African Philanthropy and Economic Development
Where are you from?
Anambra, Nigeria but lived and worked in Lagos and Abuja

Past Development Experience:
I have provided business advisory services to small and medium enterprises in Nigeria, and worked as a consultant for the start-up of a microfinance bank in Nigeria. I worked with a philanthropic organization in South Africa, developing resources for educating its non-profit organizations. I am currently engaged as a Program Coordinator for community outreach programs in MD.

Why Development?
While in Nigeria, I observed the vast amount of foreign aid invested in development programs, but questioned the outcomes of such development projects in my country. I worked within the microfinance sector and wondered how debt-reliance will help alleviate poverty. I wanted more than anything else to be a part of the Africans who will develop Africa. 
What have you gleaned from your experience at SIS? 
SIS has exposed me to the development practices around the world, identifying the strengths and weaknesses of these programs and what lessons can be learned in developing successful programs for my country. 
What's next?
I am set out to gain the experience needed to execute successful development projects in the African region, as well as identify indigenous opportunities for investment and development.
Fun Fact:
I sing everywhere: in a choir, in the shower, on the bus and on the metro, and I love to travel!

Skills Institutes

Intensive three-day courses, training students in state-of-the-art international development techniques
Tinker-Walker Fellowships

Through the Irene Tinker-Millidge Walker Fellowship, students can receive financial support to offset the costs of including overseas field experience in their research, internship, or practicum.