Faculty Profiles
Program director


Arturo Porzecanski
,
Distinguished Economist in Residence
Dr. Arturo Porzecanski, Distinguished Economist in Residence, is an expert in international finance, emerging markets and Latin American economics. He previously taught at Columbia University, New York University, and Williams College, but is a late ... [More]
Catherine Bocskor
,
Adjunct Professorial Lecturer
Prof. Bocskor recently retired from a 40-year career in international law and international business. Most recently she served as General Counsel for two Washington, DC multinational corporations. In 2012 she taught macroeconomics, international bu... [More]

Clark Crook-Castan
,
Adjunct Professorial Lecturer
Dr. Crook-Castan is a retired U.S. Diplomat who served as Alternate Permanent Representative to the Organization of American States; Economic Development Advisor to the National Summit Coordinator; Negotiator for Free Trade Area of the Americas; Coor... [More]

Andrew Wolfe
,
Adjunct Professorial Lecturer
Dr. Wolfe is a senior manager of the Western Hemisphere Department of the International Monetary Fund, where he has served as an economist and advisor to governments throughout Latin America and the Caribbean for the past 25 years. He was previously ... [More]

Robert Blecker
,
Professor
Professor Blecker's research interests include international trade, open economy macroeconomics, the value of the dollar and the US trade deficit, economic integration in North America, the Mexican economy, the limits to export-led growth strategies ... [More]
SIS Abroad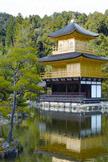 Enrich your undergraduate or graduate experience by enrolling in our dual degree or study abroad programs.
AU Career Center
The American University Career Center offers lifetime career counseling. Recent graduates are entitled to all the benefits of current students; alumni who graduated more than one year ago can also take advantage of many other resources the Center offers.