Director's Message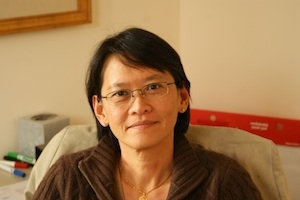 Greetings from the International Media Program Office.
It is my pleasure to introduce you to the unique and exciting opportunities offered to students in the International Media (IM) Program. The MA in IM is a joint degree between the School of International Service (SIS) and the School of Communication (SOC) at American University. This combination draws on the strengths of both schools and enables students to build the necessary and relevant analytical and professional skill sets to launch their careers.
The IM Program curriculum is founded on the relationship between communication, media and culture in political, economic and social contexts. As such, students take courses concurrently in SIS and SOC examining topics such as international communication, strategic communication, and communication and cultural policy, as well as completing coursework in research and professional methods. Additionally, IM students develop practical competencies in media writing and production that enable them to gain vital tools for careers in this cutting edge field.
Graduates from the IM Program are well prepared to pursue careers in a broad range of sectors. Whether they go on to serve in the public sector as new media specialists for the U.S. Department of State, as producers for al-Jazeera English or as communications directors for private firms, our graduates are well-skilled and well-placed to have an immediate impact in the field.

In our commitment to ensure that our students, faculty, and alumni are responsive to the changing times and the state of interlocking global, regional, national and local developments, we invite you to explore our program offerings, peruse our website and contact our distinguished faculty.

SIS and the IM Program are deeply proud of the tradition of engagement with the public and private sectors and encourage you to connect (or reconnect) with us. We invite you to join us on this exciting journey as we continue to move forward and welcome your feedback and ideas.

Our doors are always open, and stay tuned to regular updates.

Best Wishes,

Dr. Christine B. N. Chin
Director