Alexandra Botti & Paige Arthur

SESSION
The Function of Storytelling on Facebook and Twitter

Presenter(s): Alexandra Botti, MA Student in Linguistics, Language and Communication (MLC); Paige Arthur, MA Student in Linguistics, Language and Communication (MLC)
Descriptions: Since their inception, social media platforms Facebook and Twitter have come to play distinct social roles in online communications. And yet these channels are so often lumped together under the general umbrella of "social media" for the purposes of business and building online presence. Through narrative analysis, we will look in particular at the use of stories on Facebook and Twitter, and will demonstrate that whereas Twitter is primarily content based, Facebook data shows that affective text is predominant. Further observations support alternate functions of Facebook in maintaining social connections and Twitter in making social connections. By looking at storytelling through each of these online genres, this pattern of communications becomes clear: spontaneous storytelling on Twitter serves to provide content, and spontaneous storytelling on Facebook serves to show affect. This data has implications for individuals and businesses alike, as we think about how we wish to represent ourselves online.

Level: Any

Delivery: Case Study

Track: Media & Technology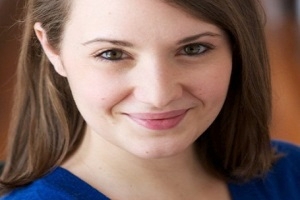 Alexandra Botti

MA Student in Linguistics, Language and Communication
Alexandra Botti is currently completing her Master's degree in linguistics at Georgetown University, with a concentration in Language and Communication. Her research interests include intercultural communication, language and identity, multilingualism, and social media discourse. She has presented work on employing an interactional sociolinguist's toolkit to make the best use of LinkedIn and other social media tools, and recently completed a project exploring issues of identity for Heritage Language Learners. After more than 8 years in communications, her professional expertise ranges from writing for the web and running innovative social media campaigns to traditional media relations and messaging. Alexandra's upbringing as a dual French-American citizen has driven not only her passion for the study of language but an interest in communications work on an international scale. Currently she manages web content for the MLC program at Georgetown University, and serves as program assistant for The Diane Rehm Show from WAMU and NPR. Alexandra graduated cum laude from Smith College with a B.A. in English Language and Literature and French Studies. Her Master's in linguistics is expected in May.
Paige Arthur
Candidate, Masters of Language and Communication Program, Department of Linguistics, Georgetown University
Paige Arthur is pursuing a master's degree in linguistics with an emphasis on language and communication at Georgetown University. She uses discourse analysis to research the way that people communicate via social media and through conversation. Prior research includes how Twitter users design posted content for their audiences, the linguistic patterning of young American women, and exploration of common values of lifelong Washingtonians. Paige is also a Doyle Graduate Fellow at the Berkley Center for Religion, Peace & World Affairs, where she assists with all facets of the Doyle Seminar Program, promoting research, diversity, and dialogue on local, national, and global levels.