SESSION
Exposing Cultural Complexities of Conflict Resolution Training: A Look at the Aviation Industry

Presenter(s): Robin Guillian, Mediator, Trainer, Consultant, and Founder of Vermont Mediation Project
Description: This interactive workshop will explore culturally sensitive conflict resolution through the lens of the aviation industry. There will be a presentation on current airline training techniques followed by a conflict simulation at 30,000 feet to gain perspective on the challenges facing flight crews as they navigate choices of safety and service, communicate for compliance, and struggle to create cohesive effective teams for meeting day-to-day conflicts and emergency situations. 
Participants will gain understanding of the mysterious world of aviation and insight for conducting training in work places that balance service and safety such as hospitals, security, education, and other transportation professions.
Level: Any

Delivery: Skills Workshop

Track: General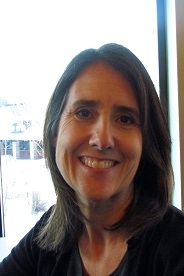 ROBIN GUILLIAN
Mediator, Trainer, Consultant, and Founder of Vermont Mediation Project
Robin Guillian is a Mediator, Trainer, and Consultant based in Burlington, Vermont. She is the Founder of Vermont Mediation Project, and organizer of Conflict Resolution Month in Vermont. Robin has fifteen years experience as a Commercial Airline Pilot and has flown and lived in Europe, Africa, and the Hawaiian Islands. She is currently developing conflict resolution training for flight crews and ground personnel. She has a Masters in Mediation and Applied Conflict Studies from Woodbury Institute at Champlain College and a BS in Aeronautics from Embry Riddle Aeronautical University.