Session 
Prescription for Treating Cultural Differences in Healthcare
Presenter(s): Anita M. Schmied, President, Image Marketing Inc. Adjunct Professor, International Business/Marketing, Howard University
Description: This session focuses on building skills to bridge the culture gap between patients and healthcare professionals. Through awareness and empathy of patients' cultural differences medical professionals can help to better healthcare outcomes. Participants will examine various cultural challenges healthcare professionals and providers face in delivering quality patient care. Topics in this session include understanding patients' treatment beliefs and superstitions; cultural differences in dealing with terminal disease, death and grieving; and family involvement in healthcare decisions. It also explores interactions of culturally diverse healthcare teams in today's increasingly diverse clinical environment. Drawing on patient stories, caregivers' experiences and best practices, this interactive program will offer professionals a practical guide to enhance cross-cultural communication skills, ensure health literacy and tools to build strong culturally competent clinical teams.
Level: Any
Delivery: Skills Workshop
Keyword(s): Healthcare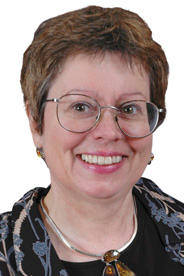 ANITA M. SCHMIED

President, Image Marketing Inc. Adjunct Professor, International Business/Marketing, Howard University

Anita M. Schmied currently teaches global business in the Washington Semester Graduate Gateway Program at American University. During Fall 2010, she taught International Business and Trade and led students on a three-week study trip to China with a focus on doing business there. Throughout the semester, two student teams conducted business research for a software technology enterprise in Shanghai. In China, students presented their research findings and recommendations to company officials. Travels to Beijing, Shanghai and Hong Kong included academic lectures, visits with managers of global companies, tours of manufacturing plants, briefings by officials from public and private sectors along with cultural activities.
Prior to joining the American University faculty, Ms. Schmied served several years as adjunct professor in the School of Business at Howard University, Washington, DC. She taught courses in international business, international marketing and international entrepreneurship. In 2010, she developed content and taught the first Howard University MBA course on Global Business Environment with a focus on doing business in China. In May, she led Howard University MBA students on a 14-day study trip to China which included visits to key historic sites in Beijing and Shanghai, the World Expo, and business presentations by students to senior executives at two Chinese companies.
She has also worked with international business courses in the EMBA, MBA and IMAN programs at University of Maryland, University College in Adelphi, Md.
Ms. Schmied is a founding partner and majority shareholder of Image Marketing Incorporated, an international marketing communications firm headquartered in Annapolis since 1983. The firm provides marketing and creative services to corporate clients. As president of the firm, she managed daily operations, strategic business development and served as principal client liaison. She expanded the firm's capabilities to better meet the needs of international corporate clients through effective cross-cultural communication, and was instrumental in expanding the firm's fine art services.
She has broad experience in developing award winning marketing, public relations and corporate communications programs for domestic and international clients in various sectors including senior services, healthcare, hospitality, banking, insurance and automotive industries.
Prior to forming her own marketing communications firm, Ms. Schmied served as public relations director for Prince George's General Hospital and Medical Center, Cheverly, Md.; associate director of community relations for Capitol Hill Hospital, Washington, DC; and public relations associate for the American Automobile Association corporate office, Fairfax, Va. An award winning feature writer, Ms. Schmied began her career as a Washington area newspaper reporter.
With extensive experience in the healthcare industry, her research focus is on international health travel, globalization of healthcare and cultural competencies in healthcare.
In 2001, Ms. Schmied earned a Master of International Management from the University of Maryland, University College. She graduated summa cum laude and is a member of Phi Kappa Phi national honor society. She completed her undergraduate work at American University in Washington, DC, where she earned a B.A. degree in political science and communication.