Session
Overcoming Cross-Cultural Challenges in Diplomatic Tradecraft
Presenter(s): Jack Zetkulic, Diplomat in Residence, American University
Description: Whether you are a foreign diplomat or a representative of an international organization posted in Washington, DC, this session will provide an overview of the U.S. government's unique interagency structure. The presenters will provide attendees with insight to the complex public diplomacy environment and offer tips and strategies for navigating it. Led by a team consisting of a veteran U.S. diplomat and two DC-based foreign diplomats, the session will provide first-hand insights and suggestions for overcoming common cross-cultural challenges that face foreign diplomats newly assigned to Washington.
Level: Any
Delivery: Skills Workshop
Track: Diplomacy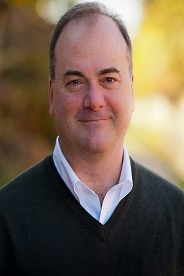 JACK ZETKULIC
Diplomat in Residence, American University

Jack Zetkulic is a retired U.S. Senior Foreign Service Officer now focused on training professional diplomats. His overseas assignments included postings as Deputy Chief of Mission or Charge d' Affaires in Sarajevo, Belgrade, and Bern.  He also served in Guangzhou as Vice Consul, in Munich as Political-Economic Officer and liaison officer to Radio Free Europe/Radio Liberty, in Warsaw seconded to the OSCE to establish the Office for Democratic Institutions and Human Rights, and in Stockholm as Political Counselor. In the State Department he served in the Intelligence and Research Bureau, in the Politico-Military Affairs Bureau, and in the European Bureau, including as Coordinator of the Balkan Action Team and as Kosovo Task Force Director.  He spent his last four years in government on the campus of the Foreign Service Institute, first as  Executive Director of the Association for Diplomatic Studies and Training and then as Director of Policy Leadership, overseeing Ambassadorial Training and senior interagency national security training.
Mr. Zetkulic's awards include a Superior Honor award for his work as a member of the negotiating team at the Dayton Talks that ended the war in Bosnia and a Superior Honor Award for his work with the OSCE. The Career Achievement Award he received from the Secretary of State reads, "In recognition of twenty-six years of distinguished service and with special appreciation for his outstanding efforts to foster democracy in Eastern Europe and the former Soviet Union and to help bring peace to the Balkans."