Ben Alexander
2013 CONFERENCE PRESENTER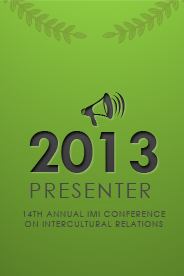 BEN ALEXANDER

Partner, Alexander Consulting & Training Inc.
Ben Alexander is a senior partner with Alexander Consulting & Training, Inc. (ACT). Since it's founding in 1982 ACT has carried out HR, EEO, workforce diversity and organizational leadership training and consulting projects in private and public sector organizations throughout the USA and in Canada and Mexico. In conjunction with this work Ben and his spouse and partner Debra Alexander have co-produced training videos such as "The FAIR-way to Manage Diversity" with Vision-point Productions, which are in use in major US companies and Federal agencies.

Ben holds a BS degree from Johnson C. Smith University. He is a graduate of the American University AU/NTL Masters program and has completed post graduate courses in the area of Organizational Development at the Fielding Institute and the Gestalt Institute of Cleveland. He is currently an adjunct professor in the American University's Intercultural Management Institute. He has, also, served as a guest lecturer on diversity topics in the Business School at New Mexico State University.

SESSION
Structural Inequality: Applications of An Old Theory to New Organizational

Presenter(s): Ben Alexander, Partner, Alexander Consulting & Training, Inc.

Level: Beginning or Intermediate

Delivery: Skills Workshop

Keyword(s): Human Resources, Diversity & Inclusion

Date/Time: TBD