Keynote Luncheon

Date: Friday, March 14, 2014 
Time: 12:00-1:30pm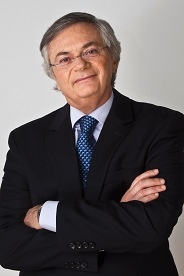 Moisés Naím
Senior Associate, International Economics Program, Carnegie Endowment for International Peace
Moisés Naím is a Senior Associate in the International Economics Program at the Carnegie Endowment for International Peace and the chief international columnist for El Pais and La Repubblica, Spain's and Italy's largest dailies and is one of the columnists in The Financial Times "A-List."  His weekly columns are also carried by all the leading newspapers in Latin America and in 2011 he was awarded the Ortega y Gasset prize, the most prestigious award in Spanish journalism. Naím is also the host and producer of Efecto Naím a weekly television program on international affairs that airs throughout the Americas.
Before joining the Carnegie Endowment, Naím was the editor in chief of Foreign Policy for fourteen years a period when the magazine was  re-launched and won the National Magazine award for General Excellence three times. He is author of many scholarly articles and more than ten books on international economics and politics including Illicit (2005) and The End of Power (2013). Naím's public service includes his tenure as Venezuela's Minister of Trade and Industry in the early 1990s, director of Venezuela's Central Bank, and executive director of the World Bank.  He was also a professor of business and economics and dean of IESA, Venezuela's main business school. He is the Chairman of the Board of both the Group of Fifty (G50) and of Population Action International, and a member of the board of directors of the National Endowment for Democracy, International Crisis Group, and the Open Society Foundations.
Naím holds MSc and PhD degrees from the Massachusetts Institute of Technology.