Adriana Medina-López-Portillo
SESSION
What Did You Think about Them? Exploring First Encounters with Cultural Diversity: A Simulation


Presenter(s): Adriana Medina-López-Portillo, Associate Professor of Intercultural Communication and Spanish, University of Maryland, Baltimore County
Description: Participants in this session will experience a simulation where two different cultures (planet A and planet B) meet to interact with each other. The purpose of the simulation is to zero in the experience of people's first encounters with cultural difference and their reactions to it when there is great difference between behaviors. The beings of each planet are given behaviors that they need to abide by and are asked to determine, as a group, certain things about their planet. When the planets meet, the participants are invited to learn about the other planet. This simulation has a structured debrief in which participants explore their thoughts about the other culture and their feelings while having the interaction. Participants will discuss stereotypes, how they are formed and how to manage them. The session will conclude with instructions on how to run the simulation. Objectives: To identity emotions and feelings that might emerge when individuals encounter cultural difference; To become aware of how stereotypes are formed; To understand how to manage stereotypes;To be able to replicate this activity.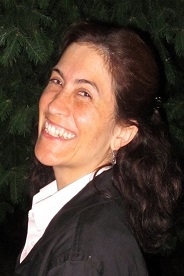 Adriana Medina-López-Portillo
Associate Professor of Intercultural Communication and Spanish, University of Maryland, Baltimore County
Adriana Medina-López-Portillo is Associate Professor of Intercultural Communication and Spanish in the Department of Modern Languages, Linguistics and Intercultural Communication at the University of Maryland, Baltimore County (UMBC). She is a member of the Center for the Advancement of Intercultural Communication at UMBC, Associate Faculty at the Summer Institute for Intercultural Communication and the founder of the Baltimore chapter of the Society for Intercultural Education, Training, and Research (SIETAR). She is an accomplished intercultural trainer, having designed and led workshops for higher education, not-for-profit, governmental, and corporate clients in the United States and abroad. Her research focuses on study abroad, intercultural competence development, emotional intelligence and personal leadership. Among her publications are book chapters entitled "Interculturality vs. Intercultural Competencies in Latin America" (in The SAGE Handbook of Intercultural Competence) and "Developing a global learning and living community: A case study of intercultural experiences on The Scholar Ship" (in Education Abroad for the Learner: Theory, Research, Design, & Training).