Adriana Medina-López-Portillo
SESSION

Zoom It! A Simulation to Explore Communication and Leadership Styles


Presenter(s): Adriana Medina-López-Portillo, Associate Professor of Intercultural Communication and Spanish, University of Maryland, Baltimore County
Description: In this simulation attendees will participate in an activity developed by Istvan Banyai known as Zoom. During this exercise each participant will be given an image. Each image is one part of a sequential narrative. Participants will work together to sequence the images without looking at each other's pictures. They will be encouraged to pay attention to their communication and leadership styles, their emotions and their thoughts as they go about accomplishing the task. Once the simulation is completed participants will describe the communication and leadership styles used and evaluate their effectiveness. Additionally, attendees will reflect on more effective ways to work as a group. This exercise helps participants to become mindful of their communication leadership styles; become aware of how they position themselves within a group during a challenging task that requires teamwork; and discuss how different communication and learning styles can be compatible.
Level: Any


Delivery: Game/Simulation


Track: Cross-cutting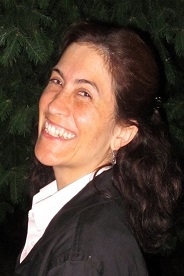 Adriana Medina-López-Portillo
Associate Professor of Intercultural Communication and Spanish, University of Maryland, Baltimore County
Adriana Medina-López-Portillo is Associate Professor of Intercultural Communication and Spanish in the Department of Modern Languages, Linguistics and Intercultural Communication at the University of Maryland, Baltimore County (UMBC). She is a member of the Center for the Advancement of Intercultural Communication at UMBC, Associate Faculty at the Summer Institute for Intercultural Communication and the founder of the Baltimore chapter of the Society for Intercultural Education, Training, and Research (SIETAR). She is an accomplished intercultural trainer, having designed and led workshops for higher education, not-for-profit, governmental, and corporate clients in the United States and abroad. Her research focuses on study abroad, intercultural competence development, emotional intelligence and personal leadership. Among her publications are book chapters entitled "Interculturality vs. Intercultural Competencies in Latin America" (in The SAGE Handbook of Intercultural Competence) and "Developing a global learning and living community: A case study of intercultural experiences on The Scholar Ship" (in Education Abroad for the Learner: Theory, Research, Design, & Training).