SESSION
Making the Most of Your Working Relationship with Local Employees

Presenter: Marilyn Holt, Deputy Director, Office Management Training Division, Department of State, Foreign Service Institute

Description: Creating effective work teams is not guaranteed when the workplace is a diplomatic mission with locally hired employees. Management may conclude that a team building event will solve their problems. Unfortunately, "team building" may be interpreted differently by the foreign diplomat and their locally employed staff. To have a successful team building experience, you must identify what you want to achieve. In the case of the foreign diplomat and their locally employed staff in the U.S., this includes looking first at what the two groups know about each other, contrasting cultural workplace norms and expectations, and the preparation for each to work effectively as a member of the workplace team. This session will examine experiential activities, games, and problem-solving activities that can help resolve work place dilemmas between foreign diplomats and locally employed staff members.
Level: Any

Delivery: Skills Workshop

Track: Diplomacy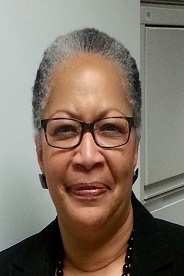 MARILYN HOLT
Deputy Director, Office Management Training Division, Department of State, Foreign Service Institute
Marilyn Holt serves as the Deputy Director of the Office Management Training Division (OMT) at the U.S. Department of State's Foreign Service Institute. She delivers training to Foreign Service office management specialists and Civil Service office support professionals, oversees the development of course curriculum, and coordinates development of foreign national adjunct faculty who present for-credit offerings of OMT courses at American embassies overseas. 
She began her work with the Department as a trainer at the American Embassy Nairobi where the majority of her students were foreign nationals. After her return to the U.S., she continued to prepare U.S. diplomats and foreign nationals for their work at the American embassies overseas.
As the Coordinator of the Security Overseas Seminar, she provided workshops for diplomats from the Department of State as well as other agencies assigned to American missions overseas that focused on establishing and promoting personal security and safety practices.
In the Orientation Division, she taught Supervising Local Staff and facilitated team-building workshops/courses focused on preparing newly hired American diplomats for their work in the embassies with local employees.
While serving as the Director of Training at the Department's Florida Regional Center, she trained foreign national supervisors at embassies in Central and South America and Canada in supervisory skills. During this assignment, she coordinated a pilot program that created the first foreign national employees certified as adjunct faculty to teach for-credit offerings of customer service courses to local employees of Mission Mexico.
That adjunct faculty pilot program spearheaded the creation and approval of additional local employees and eligible family members as adjunct faculty who now provide a variety of trainings, such as Basic Supervisory Skills, Office Essentials, Contact Database, Protocol, Warehouse Management, Microsoft Excel and Word, Basics and Intermediate Human Resource Workshops, Motorpool Supervisors Workshops, and others.
In November 2013 Marilyn designed and coordinated a three-week workshop in South Africa to train and certify adjunct faculty who will facilitate experiential activities used in the mid-level supervisory course for employees hired locally by American embassies.
Marilyn holds a Master of Arts in Adult Vocational Education from Ohio State University, Columbus, OH and a Bachelor of Science in Comprehensive Vocational Education from Central State University, Wilberforce, OH.