Keith Jones Pomeroy & Cathy Coleman
Session
Reconciliation Retreat Case Study: How to Engage College Students in Issues of Race and Gender through Narrative, Goal-setting, and Dialogue
Presenters: Keith Jones Pomeroy,Program Manager for the Agape Center for Service and Learning, Messiah College; Cathy Coleman, Internship Coordinator, Assistant Pastor, and Multicultural Counselor, Messiah College
Description: This session will discuss a case study of a retreat hosted at Messiah College for students interested in dialoguing about issues of race, ethnicity and gender. Presenters will share design elements of the retreat that aim to deconstruct the barriers to difficult conversations. This session will describe how personal narrative and goal setting is used to help students transfer what they learn, and build experience of sharing, so that they are equipped to return and spread the work of justice, equity and reconciliation on their campus and within society. In this presentation participants will receive tools that can help students to gain greater knowledge, awareness, and understanding of identities and issues that are different from their own.

Level: Any

Delivery: Skills Workshop

Track: International Education, Training, and Exchanges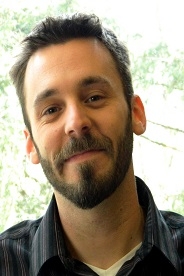 KEITH JONES POMEROY

Program Manager for the Agape Center for Service and Learning; Messiah College

Keith Jones Pomeroy is the Program Manager for the Agape Center for Service and Learning at Messiah College. He supervises, mentors, and advises student leaders in coordinating service-learning experiences locally, nationally, and internationally. He regularly facilitates trainings, workshops, and retreats around issues of diversity, anti-oppression work, power and privilege, poverty, spiritual formation, leadership development, contextual learning, and program evaluation and assessment. Prior to his work at Messiah College, Keith coordinated activities an after-school program in Harrisburg, and served as the Assistant Director to a study abroad program in Thailand. Intercultural competency, cultural adaptation, and contextual learning have been constant themes throughout his life. Keith is currently completing a Masters in Organizational Development and Leadership from Shippensburg University.
CATHY COLEMAN
Internship Coordinator, Assistant Pastor, and Multicultural Counselor; Messiah College
Cathy Coleman is an accomplished speaker, trainer and author. She is known for her straightforward and high-energy style of equipping audiences with the insight, tools, and practical application necessary to unleash their full potential. Ms. Coleman is an empowerment agent that gives her audiences the T.I.P.S. (Teaching, Ideas, Principles, and Strategies) they need to be successful in life. Cathy travels nationally and internationally speaking in universities, corporations, churches, and conferences. She blends her passion for inspiration with her gift of communication to help change lives. A writer as well, Cathy is the author of the book, "Treasure of the Heart" an inspirational poetry journal. This is the first installment in the Treasures Within book series. She is also the author of several articles and empowerment audio CD's and DVD's. Ms. Coleman is a Life Coach who has partnered with more than 300 clients and business associates empowering them to live their best life. In addition to people empowerment, she has been successful in fostering both a media and non-profit career. She is the Co-host of Tuesday Treasures, a radio broadcast designed to inspire and motivate listeners. Ms. Coleman holds a B.S. in Biblical studies from Lancaster Bible College, a M.H.S. degree from Lincoln University, and is currently completing her doctoral work in Marriage and Family at Eastern University.