Julia Gaspar-Bates & Dr. Mark Bates & Dr. Stephen V. Bowles & Ivonne Arena & R. Chandler Swallow

SESSION
The Myths and Realities of Military Culture Today

Presenter(s): Moderator - Julia Gaspar-Bates, Panelists - Dr. Mark Bates, Dr. Stephen V. Bowles, Ivonne Arena, R. Chandler Swallow
Description: With the on-going war in Afghanistan, we are besieged with information about the military in the media, yet this information rarely gives a clear understanding of the breadth and depth of military culture. This panel roundtable will provide fascinating insight into the often misrepresented world of the United States military. Current and former officers from the Air Force, Army, and Navy will share their insider's perspectives on areas such as common themes and core values across the military, themes specific to different branches, diversity, gender, community life of service members and their families and other aspects of what it means to be in the military today. Participants who attend this panel will gain a better understanding of the challenges and stressors as well as the resilience and pride that members of this unique culture contribute to our society.
Level: Any

Delivery: Panel

Track: Diplomacy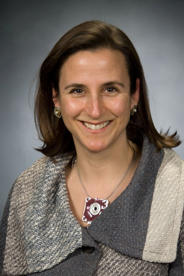 JULIA GASPAR-BATES
President, Intercultural Alliances
Julia Gaspar-Bates is co-founder and President of Intercultural Alliances, a cross-cultural training and consulting firm based in the Washington DC metro area. She has trained thousands of executives, entrepreneurs, educators, and governmental and non-governmental employees in the U.S. and abroad focusing on intercultural communication, cross-cultural competence, global leadership, virtual and multicultural teams, and relocation. She also contributed to a large-scale initiative launched by the U.S. Air Force to teach culture to service members stationed around the world and subsequently contributed to the re-design of the course curriculum.Julia is also able to share her insights and expertise from a personal perspective. A bi-cultural British-American, she was born in London and grew up in the United States. With a B.A. in Romance Languages and a M.A. in Intercultural Relations, Julia is fluent in French, Spanish, and Italian and is able to incorporate a deep understanding of the complexities of communicating across linguistic barriers into her work. She has lived abroad on numerous occasions, most notably in France where she worked for seven years at the beginning of her career, and traveled in both a personal and professional context to more than 45 countries. Her seminars are peppered with personal anecdotes sharpened from a lifetime of interacting and working with people from different cultures.Julia has been an Adjunct Professor at The George Washington University since 2007. She was Executive Coordinator of SIETAR's (Society for Intercultural Education, Training and Research) Washington DC chapter from 2007-2010 and co-chaired the SIETAR-USA annual conference in 2013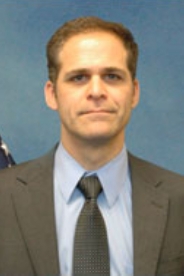 DR. MARK BATES
Associate Director, Psychological Health Promotion Directorate, Defense Centers of Excellence for Traumatic Brain Injury and Psychological Health (DCoE)
Dr. Mark Bates, Ph.D. is currently the Associate Director, Psychological Health Promotion Directorate, Deployment Health Clinical Center, at the Defense Centers of Excellence for Traumatic Brain Injury and Psychological Health. Dr. Bates leads a team of subject matter experts to identify and address gaps in policy, research, and care, and to use evidence to increase use of effective coping skills, support help seeking, and reduce stigma and other barriers to care. Dr. Bates is a retired Air Force (AF) lieutenant colonel, clinical psychologist and former pilot. His AF assignments included being the mental health flight commander at Hanscom Air Force Base (AFB) in his first assignment after residency and then the clinical psychology residency training director at Malcolm Grow Medical Center at AFB. Dr. Bates was also an airlift pilot for his first nine years on active duty. His flying experiences included combat support missions during Desert Storm and being the Group C-12 Chief of Evaluations. Dr. Bates received his Doctorate from the Uniformed Services University of the Health Sciences and is a graduate of the United States AF Academy.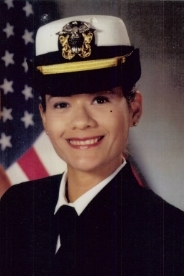 IVONNE ARENA
Deputy, Health Services Administrator, Transportation Security Agency (TSA)/OCMO Office
CDR Ivonne Arena is the Deputy, Health Services Administrator currently serving with the Transportation security Agency (TSA)/OCMO Office. She received her Bachelor of Science with honors (Suma Cum Laude) in Biology from University of Puerto Rico, San Juan. She also has her Masters with honors (Magna Cum Laude) in Health Care Administration (MHA) from University of Puerto Rico. CDR Arena has been the project lead for numerous OCMO programs/committees for the last four months providing leadership and integrity to all OCMO staff members. Prior to TSA, she was employed with the Department of Defense as a Deputy Chief of Staff for the Defense Centers of Excellence for PH &TBI.
DR. STEPHEN V. BOWLES
Associate Professor of Behavioral Science at the National Defense University, Adjunct Faculty at the Uniformed Services University of the Health Sciences
Dr. Stephen V. Bowles is a Colonel in the US Army and currently serves as Associate Professor of Behavioral Science at the National Defense University and an Adjunct Faculty at the Uniformed Services University of the Health Sciences. He has been awarded the Army Surgeon General "A" proficiency designator for his contributions as a health care professional in the military. He is a fellow in the American Academy of Clinical Health Psychology and he is board certified by the American Board of Professional Psychology in clinical health psychology. He is a currently serving as the Past President and Chair of the Healthy Psychological Workplace of the District of Columbia Psychology Association. His current research and interest are in individual, couples, organizational and leader's resilience and well-being, deployment psychology, integrative medicine practices, psychological and family fitness, sports psychology, assessing, developing, and coaching strategic leaders.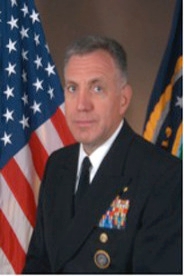 R. CHANDLER SWALLOW
Naval Officer and Nuclear Engineer
R. Chandler Swallow is a Captain in the U.S. Navy with nearly 30 years of service. During his military career he has driven and commanded ships, directed operations of fleets and squadrons, worked at the Office of the Secretary of Defense in Policy, served as an Associate Professor in the Economics Department and as coordinator of the Afghanistan &Pakistan Fellows Program Coordinator at the Eisenhower School at the National Defense University. Currently he is the Commander of the Joint Warfare Analysis Center.