SESSION
Global Effectiveness through Cultural Intelligence
Presenter(s): Akram Elias
Description: This session will introduce the audience to the concept of cultural intelligence in two segments. In the first segment we will define what we mean by cultural intelligence (CQ) and how is it different from cross-cultural communication (CC)? During this segment, the audience will participate in a short exercise dealing with two different cultural settings, one of them being American. In the second segment will examine how CQ is applied. Participants will explore the practical contribution of CQ to government, business, and nonprofit organizations in an increasingly competitive and globally interconnected world. During this segment, the audience will participate in a CQ-based strategic planning simulation exercise. Audience participation is essential to this workshop. Depending on the number of participants, the audience may be asked to engage as one group, or be divided into two or three smaller groups.
Level: Beginner

Delivery: Game/Simulation

Track: Cross-Cutting Topics in Intercultural Relations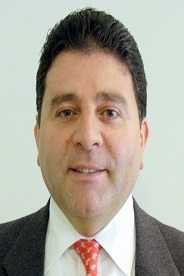 AKRAM ELIAS
President, Capital Communications Group, Inc.
Akram R. Elias is President of Capital Communications Group, Inc. ("CCG") and has 28 years of professional experience in public diplomacy, cultural intelligence, and global leadership training. He conducts workshops, seminars and briefings domestically and internationally, and has engaged decision-makers, opinion-shapers, and influence-projectors from around the world. 
In the area of Cultural Intelligence (CQ), Mr. Elias conducts seminars to promote the importance of this field in today's global, interconnected, and asymmetrical environments. He founded the cultural intelligence division at CCG focusing on North Africa, the Near East, South Asia and Central Asia regions. His most recent workshops/studies in the cultural intelligence arena focused on Afghanistan, Egypt, Iran, Lebanon, Morocco, Pakistan, Syria, Saudi Arabia Syria, and Yemen. Mr. Elias also provides workshop training and briefings on the subject of cultural intelligence. 
Prior to establishing CCG in 1998, Mr. Elias, a Lebanese-born American citizen, was a Program Officer and International Trade Consultant at Meridian International Center (1997 –1998);Program Officer at the Institute of International Education (1996 –1998) working on professional international exchange programs;and, a Contractor with the U.S. Department of State (1985 –1995), accompanying delegations of foreign dignitaries from the Near East and North Africa.