SESSION
Bridging the Cultural Gaps in International Healthcare Delivery and Messaging

Presenter(s): Deryl Davis, Associate Producer, Journey Films
Description: In the age of globalization, healthcare delivery has become one of the most important points of intersection between persons, organizations, and countries around the globe. Yet, especially in the developing world, vital healthcare delivery is often hampered by poor communication; cultural or religious differences; weak or nonexistent local networks; and a failure of trust. This workshop looks at case studies, including a new public television film exploring religious involvement in international healthcare, to extract best practices in communicating health messages across cultural, religious, and social boundaries. Participants will develop tools for building local networks, refining delivery systems, nurturing long-term organizational relationships based on trust, and effectively communicating across cultural differences. The workshop will include interactive elements of interview, role playing, and strategizing approaches to relationship-building.
Level: Beginner

Delivery: Game/Simulation

Tracks: Healthcare & Media and Technology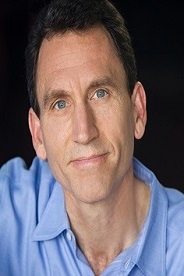 DERYL DAVIS
Associate Producer, Journey Films
Deryl Davis is a filmmaker, educator, and producer, who has worked with PBS, Public Radio International, and local television and radio. Most recently, he was assistant producer of a one-hour public television special on faith-based international healthcare, directing location filming in southern Africa, Haiti, China, and Taiwan. He is the founding director of Washington National Cathedral's Sunday Forum broadcasts on faith in public life, a former Religion Newswriters award-winner for best religion reporting on national television (for PBS), and an associate faculty member at Wesley Theological Seminary. Deryl received his education at Columbia University and the University of Edinburgh.