SESSION

Reporting in Post-Conflict Environments


Presenter: Carolyn Robinson, Media Trainer
Description: TBA
Level: Intermediate

Delivery: Skills Workshop

Track: Media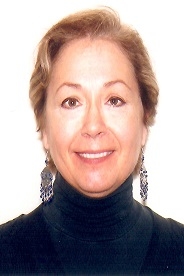 CAROLYN ROBINSON
Media Trainer
Carolyn Robinson began her journalism career with CNN in Atlanta in 1987, producing live news broadcasts for Headline News before moving to CNN's Medical News unit, producing its weekly show for five years.
She spent most of the last twenty years in Asia and the Middle East, first as senior producer at a CNN affiliate in Hong Kong, and then in East Timor, where she was country director for an international media development organization before becoming head of the local television station established by the United Nations.
Robinson has received a Jefferson Fellowship, a Freedom Forum Fellowship and four Knight International Journalism Fellowships for work in East Timor, Indonesia and Lebanon, where she organized workshops and trained local journalists.
Returning to the U.S. in 2008, Robinson subsequently joined Al Jazeera English in Washington, producing a daily talk show and a documentary on the North Dakota oil boom, among other roles.
In 2012, Robinson was the Libya Program Director for Internews, running two USAID journalism training projects in Tripoli and Benghazi after the revolution. Most recently, she has trained journalists in Algeria through the U.S. Embassy.