SESSION
The Conflict Cycle: An Interactive Model for Understanding Conflicts between Adults and Students in the Classroom
Description: This workshop is designed to provide participants with information and interpretive skills that will enable them to better respond to intercultural miscommunication and conflicts. The presenter will draw upon the basic principles of the "Conflict Cycle Model", a strength based interaction strategy used in work with aggressive children and youth at risk. The presenter will utilize a multi-format approach that will include a combination of short presentation, group tasks and participation.

Presenter(s): Norman Powell, Director, Diversity Initiatives and Programs, Associate Professor, College for Education, Eastern Kentucky University

Level: Intermediate

Delivery: Skills Workshop

Track: International Education, Training, and Exchanges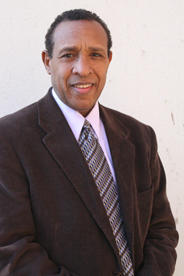 DR. NORMAN POWELL
Director of Teacher Education Services, College of Education, Department of Educational Leadership, Eastern Kentucky University
He is Associate Professor in the Department of Educational Leadership and Policy Studies. Dr. Powell's Bachelor of Arts degree is in Latin American Area Studies and Spanish from the School of International Service, and his Master and Doctoral degrees are in Special Education in emotional behavioral disorders (EBD), all from The American University.  
Dr.Powell has served in a variety of professional capacities. These include: special educator, trainer, professor, child care worker and administrator. His research interests include: youth at risk , diversity, transition and classroom management. He has continued to work locally, nationally, and internationally on behalf of at-risk children, youth and families.