SESSION

Integrated Diplomacy, Defense & Development: A Retrospective
Presenter(s): Ray S. Leki
Description: The events of the last decade created a need to integrate diplomatic, military, and development assistance efforts within the U.S. government. Working together has become a necessity; exposing military personnel, development workers, implementing partners and officials involved in diplomacy from a wide variety of agencies to one another. That collaboration did not come easily, as it tested the organizational cultures, assumptions, values, thought processes and behaviors of three rough groupings all representing the same national culture and strategic mission while immersed in very different national cultures. The presenter, a witness and participant in those intercultural exchanges will provide an overview of the challenges faced and engage participants in a reality-based case study involving cultural clashes that needed to be negotiated. He will also involve participants in both some reflection and projections on the future of integrated diplomacy.
Level: Intermediate and Advanced
Delivery: Case Study
Track: Diplomacy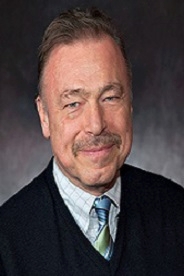 Ray Leki
Director, Transition Center, Foreign Service Institute, United States Department of State

Ray S. Leki is a career member of the Senior Executive Service of the United States government at the Department of State, Foreign Service Institute where he is the director of the Transition Center where he oversees preparation andsupport for employees and family members entering, transitioning globally, and leaving the U.S. foreign affairscommunity. He has been a leader in dealing with far-flung diplomatic communities experiencing crisis and trauma.Recent interventions included work in Egypt, Iraq, Afghanistan, Yemen, Jordan, Lebanon and Ciudad Juarez, Mexico.He has focused his organizational efforts on creating smarter, more resilient, and more effective expatriates. Ray isalso an adjunct professor at American University's School for International Service's Intercultural Management Institutewhere he teaches courses in international personal and organizational security, intercultural facilitation and training, multicultural negotiation, and spirituality and conflict transformation. He is the author of Travel Wise: How to Be Safe,Savvy and Secure Abroad published by Intercultural Press/Nicholas Brealey Publishing in 2008. The book shares histhoughts, experiences, and techniques in preparing sojourners for international success through integrating crossculturalcompetence, emotional intelligence, interpersonal skills, and security awareness with careful identification andanalysis of motives and motivation. Travel Wise is used by businesses, study abroad programs, NGO and governmentemployees and agencies to protect people and ensure mission success. Ray's work in government began as a PeaceCorps Volunteer in Nepal in 1979, and continued with a series of Peace Corps staff assignments in Washington,Nepal, Pakistan, and Poland, before joining the Department of State in 1991.