SESSION
Cultural Issues in the Landscape of Business Risks
Presenter(s): Richard Linowes, Department of Management, Kogod School of Business, American University
Description: This session introduces a framework that concisely summarizes the full set of risks faced as individuals move overseas to work in business. Before introducing the framework, the group will consider a case study about an entrepreneur considering exporting mangos from Madagascar, examining sequentially the full range of risks experienced in that setting. After presenting a new risk spectrum of international business, the group will discuss where culture plays a role in overseas adjustment and consider how to manage them.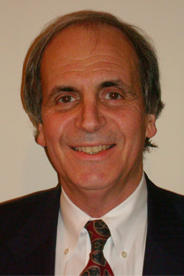 RICHARD LINOWES
Assistant Professor, Department of Management, Kogod School of Business, American University
Richard G. Linowes is Kogod Outstanding Professor of Undergraduate Programs at the Kogod School of Business at American University in Washington, D.C. He teaches strategy, global entrepreneurship and cross-cultural leadership. He has a D.B.A. from Harvard Business School, M.S. from the University of Michigan in computer and communication sciences, and A.B. from Princeton University in a self-designed major in cybernetics (combining mathematics, philosophy, electrical engineering and psychology). Dr. Linowes' professional management experience includes several years with Accenture and Goldman Sachs before joining the American University faculty. He has been involved with the Baldrige National Quality Award Program extending that award to the field of education. He was visiting professor at Ritsumeikan University in Kyoto, Japan in 2010 teaching strategic leadership and global entrepreneurship. Dr. Linowes' research focuses on business in emerging markets, the globalization of management and the challenges of managing cross-culturally. He has studied American and Japanese mutual accommodation in the US and Japan and the adjustment of American and Japanese multinationals to different countries around the world. He has also compared knowledge creation practices inside US and Japanese firms. With USAID backing, he has produced a large collection of case studies profiling businesses in emerging markets around the world. Dr. Linowes develops innovative approaches to management education and was a Fulbright Scholar for pedagogical innovation. His research with American and Japanese companies included research interviews in Latin America, Europe, Middle East, South Asia, Southeast Asia and Japan.