Shelley Morrison & Meritxell Guitart

SESSION
"Fly Naked?" Transcreation: Avoiding Embarrassing and Costly Mistakes Communicating Across Cultures
Description: "Fly Naked" isn't exactly what the airline intended to promote when it launched an advertising campaign in Mexico featuring new leather seats in business class. The cosmetic company wished they had used "Slang Checker" when they realized their ads were selling manure instead of curling irons in Germany. This highly interactive session will study some classic and costly marketing blunders and explore how assumptions (and often arrogance) can hurt companies who don't do their cultural homework. Participants will learn about "Transcreation," from one of the founders of the field. Transcreation moves beyond translation to adapt a message for a target culture while maintaining its original intent, style, tone and context. Transcreated advertising campaigns will be successfully demonstrated. There will be small group activities, including, for experiential learning, doing the cha cha. How does that fit into cross-cultural communication mistakes and transcreation? Come find out.

Presenter(s): Shelley Morrison, Founder, Shelley Morrison Associates & Meritxell Guitart, President of the Americas Division of Hogarth Worldwide
Level: Any

Delivery: Skills Workshop

Track: Business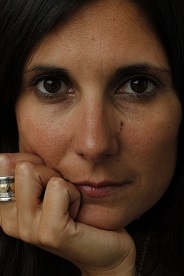 MERITXELL GUITART
President of the Americas Division, Hogarth Worldwide
Meritxell Guitart is President of the Americas division of Hogarth Worldwide, leading business operations and new business development for the New York, Mexico City, and Buenos Aires regional hubs and managing emerging business across Latin America. During her tenure the Americas division has doubled in size, Deliver offshoring and The Madison Group have integrated into Hogarth, and she has developed high-profile partnerships with various WPP agencies and global clients. After graduating with a Masters in Conference Interpreting from the Sorbonne of Paris, Meritxell launched into a career that fused her love of language with her passion for managing global business. Meritxell developed Hogarth Worldwide's Transcreation Operation and was instrumental in the acquisition and leadership of several global client accounts including HP, Mattel, Rolex, Apple, and it's cornerstone account Pfizer. Meritxell encouraged Pfizer to merge their production and transcreation needs, leveraging efficiencies and capturing cost savings for the global marketer, and creating the new industry standard. During her tenure Hogarth has distinguished itself as the world's leading transcreation company.