Lobna Ismail & Shelley Morrison

SESSION
D-I-V-E the Digital Intercultural Virtual Edge: Using Technology to Enhance Intercultural Learning, Collaboration, Innovation and Relationship Building
Description: This session is designed to demonstrate DIVE, the Digital Intercultural Virtual Edge, which is the power and importance of using the digital/virtual world for enhancing effectiveness and innovation when working and communicating across cultures. Face-to-face is wonderful, but when working globally, virtual tools and skills are essential and often the only way to be truly inclusive. For the millennial culture, using mobile apps and digital tools can be the key to credibility and effectiveness. The focus will not be on what doesn't work in the virtual environment, but what does and why it is an advantage. Best practices for intercultural and virtual communication will be shared, with an emphasis on how to keep programs interactive and participants engaged. The session will also demonstrate several online tools and resources and participants are encouraged to bring their laptops, smart phones, I-pads, and notebooks.

Presenter(s): Lobna "Luby Ismail, Founder and President of Connecting Cultures, LLC & Shelley Morrison, Founder, Shelley Morrison Associates
Level: Any

Delivery: Skills Workshop

Track: Media & Technology
LOBNA "LUBY" ISMAIL
Founder & President, Connecting Cultures, LLC
Lobna "Luby" Ismail is a training specialist with over twenty years of experience in the areas of cross-cultural communication, cultural competence, Arab and American cultures, Islamic awareness and religious diversity.

Luby specializes in Training and Publications on US, Arab Cultures., Islam and the Middle East. Accomplished with both academic and practical experience leveraged from the CEO who is an intercultural trainer. Luby provides in-depth and credible briefings and trainings based on intercultural models to address the complexities of communication across cultures. She is an Intercultural Development Inventory Certified trainer and coach.

Luby has developed multiple training programs and designed curriculum on the Arab cultures and Islamic awareness. Her programs have been provided for corporations and the U.S. Government.

Selected as a Peace Fellow for Seeds of Peace and a Malone Fellow in Middle East and Islamic Studies by the National Council for U.S. and Arab Relations, Luby participated in a study visit to Saudi Arabia. She has been selected to present at the Arabian Society for Human Resource Management conference and the Society for Human Resources' Workplace Diversity and annual conferences on emerging cultural and religious diversity issues.

She holds a Master's degree in Intercultural Relations from Lesley College in Cambridge, Massachusetts and a B.A. in International Service from The American University in Washington, DC.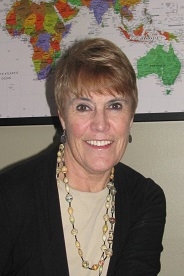 SHELLEY MORRISON

Founder, Shelley Morrison Associates
Shelley Morrison is a communication consultant, intercultural trainer and facilitator based in Seattle, Washington. She has extensive experience creating and facilitating programs on building relationships, negotiating and communicating across cultures. This includes a series of virtual workshops for global teams with major multi-national companies. She is the founder of Shelley Morrison Associates (SMA) and is affiliated with key companies in global talent development including: IMPARTA, TMA World, IOR Global Services and RW3. In the past year, Shelley has provided programs and training for MetLife Global Business Operations, Hewlett Packard, Price Waterhouse Coopers, WPP Inc., Clear Results, Seattle University and the University of Washington. Her business experience over the last 25 years includes the following executive roles in communication, sales and marketing: Director of Marketing for the Seattle SuperSonics, (National Basketball Association), Vice President of Advertising Sales for Disney/Starwave and Vice President of Media and Distribution Sales for RealNetworks. Shelley is a certified administrator of the MBTI (Myers Briggs), DISC, TKI (Thomas Kilmann Conflict Style Inventory), the IDI (Intercultural Development Inventory) and the IES (Intercultural Effectiveness Survey). Shelley is a member of ASTD, SIETAR USA and the co-founder of SIETARNW. Shelley is also a founding Member of the Cross Cultural Marketing and Communication Association (CCMCA). Shelley has a BA in Communications from the University of Washington and a Masters in Teaching from Seattle University. She is completing a Masters in Intercultural Relations at the University of the Pacific.