Shilpa Alimchandani & Jon Sanders
SESSION
Resiliency: Meeting the Emotional and Human Needs of the Intercultural Workplace

Presenter(s): Shilpa Alimchandani & Jon Sanders
Description: What is resiliency? How is it manifest in the overseas living experience? Who owns "resiliency" in the overseas assignment: Human Resources? Recruitment? Training? The sojourner him/herself? What does an international organization need to know about resiliency? What do the overseas sojourners or employees need to know? More importantly, what do they need to be able to do? Can resilience skills be taught? This session will focus on these questions and more from the historical perspective of the Peace Corps, including sharing lessons learned, activities, and frameworks for working with the concepts from multiple perspectives. The EPIC model designed by Jon Sanders, will be used to show how resiliency can be developed to deal with stress and crises.
Level: Intermediate
Delivery: Skills Workshop
Track: Cross-cutting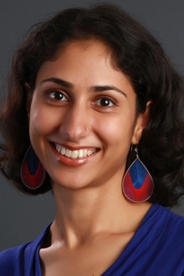 SHILPA ALIMCHANDANI

Leadership Development Specialist, Foreign Service Institute, U.S. Department of State
Shilpa Alimchandani is a facilitator specializing in intercultural learning and instructional design. She currently serves as a Leadership Development Specialist at the State Department's Foreign Service Institute (FSI), facilitating leadership courses for foreign affairs professionals. Before joining FSI, Shilpa served as the Cross-cultural and Diversity Training Specialist at the Peace Corps where she facilitated staff development workshops in nineteen countries around the world, and developed both face-to-face training and e-learning materials. She also supervised a team of technical training specialists to develop a global curriculum and learning assessment portfolio for Peace Corps Volunteers.  Previously, Shilpa taught in the School of International Service at American University, developed training curricula for a variety of clients, and coordinated training for the National Multicultural Institute. She has a M.A. in Communication, Culture & Technology from Georgetown University where she researched the intersections of international development and intercultural communication.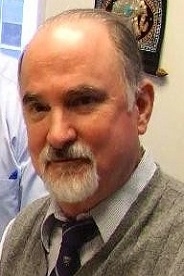 JON SANDERS

Retired, Special Services Officer, Peace Corps' Counseling and Outreach Unit
Jon Sanders just retired as a Special Services Officer in the Peace Corps' Counseling and Outreach Unit at headquarters after 12 years. In this capacity he provided consultation and support to staff and volunteers in the field on issues ranging from healing following the death of a volunteer to improved morale and staff team building. He brought the "lessons learned" from working in the field into the training of new overseas personnel and medical officers. He regularly provided orientations and training to staff on critical incident management and creating "resiliency" at post to maximize resources available to deal with stress and crises. His models of resiliency [EPIC] are now incorporated into all overseas staff and volunteer training. Ms. Sanders has been a staff psychotherapist for diverse and international clients at mental health clinics in the Washington, D.C. area, primary mental health consultant to the Peace Corps and U.S. Embassy in Guatemala, among other international and domestic jobs. He was a volunteer in Colombia and directed Peace Corps training in El Salvador during a period of high stress prior to the country's civil war. Mr. Sanders has Bachelor of Arts and Master of Arts degrees and an Master of Social Work from Catholic University. He is a Licensed Clinical Social Worker in Maryland and the District of Columbia. He holds certificates in Gestalt psychotherapy and clinical hypnosis.