SESSION

Modifying Online Classes for Non-American Learners
Presenter(s): Andrea Edmundson, President, Global eLearning Community
Description: As American universities offer more online courses in other countries, the likelihood of cultural misunderstandings in the virtual-classroom increases. Faculty may not recognize that certain student behaviors, such as reluctance to participate or high dependence on the instructor, could be manifestations of cultural differences. They may also be unaware of the multitude of ways to assist these long-distance students who are struggling with a course. In this session, you will learn about the challenges faced by non-American students in U.S.-designed online courses and, from the students' perspective, how faculty can promote more 'equitable learning outcomes' for them, despite cultural differences.
Level: Intermediate
Delivery:
Skills Workshop
Track: International Education, Training & Exchanges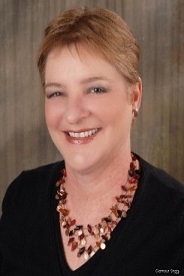 DR. ANDREA EDMUNDSON
Founder and President of the Global eLearning Community
Dr. Andrea Edmundson is the founder and President of the Global eLearning Community a professional association for educators who teach or train adults – from other countries or cultures – in the online environment. The association provides information, resources, research, and access to experts on culturally appropriate learning. She is also the Global Learning Strategist of eWorldLearning, Inc. She advises multicultural and multinational organizations on how to globalize their professional development and education programs. She is an internationally recognized expert on culturally appropriate instructional design. Aligning training courses and materials (online or for the classroom) to the cultural characteristics, preferences, and learning styles of the targeted learners, Dr. Edmundson enjoys teaching practitioners how to create learning events that ensure that all learners, no matter what their culture, will achieve the same learning outcomes in the same amount of time, by modifying: 1. Content – context, relevance, and language usage 2. Instructional approach – teaching strategies, assessment techniques, and so forth 3. Media and technology – images and audio; what the learners know, understand, can access or use. Dr. Edmundson authored the pioneering book, Globalized eLearning Cultural Challenges (2007); Cases on Globalized and Culturally Appropriate eLearning: Challenges and Solutions (2011); Training for Multiple Cultures (2010); and most recently (2013), Cases on Cultural Implications and Considerations for Online Learning. Dr. Edmundson has a doctoral degree in Education (specialization in Educational Technology). She is also a Certified Professional in Learning and Performance (CPLP). As adjunct faculty for several online universities, she teaches graduate courses on adult learning, educational technologies, and the globalization/internationalization of online learning. She has provided training and development for corporations, universities, and governmental agencies for more than 25 years and has worked or lived in more than 20 countries.