Laura Miller & Rondalyn Kane

SESSION
Leading Through Change: Preparing Global Leaders to Thrive

Presenter(s):Laura Miller, Rondalyn Kane
Description: Overseas assignments invite unparalleled opportunities for workers to reaffirm, revise or in some instances, reject long held core values and beliefs. As leaders, we must support our colleagues in properly anticipating the impact that change, new cultures, people, and places will have on important life choices they may make while abroad. What is it like, for instance, to move from relative anonymity here in the United States to notoriety and celebrity abroad? How does one prepare one's self to not only deal with stress in high threat posts but to thrive? In short, how does one remain resilient when circumstances challenge one's core, fundamental beliefs? Using three prototypical characters, facilitators will engage the audience in a series of discussions and activities to prepare these fictitious personalities for a difficult overseas tour. Utilizing techniques from the emerging field of resilience, the workshop will provide attendees with concrete tools to prepare leaders facing stressful overseas assignments.
Level: Any
Delivery:
 Workshop

Track:
 Cross-Cutting Topics in Intercultural Relations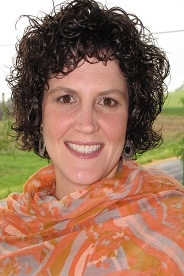 LAURA MILLER
Senior Trainer, U.S. Department of State, Foreign Service Institute
Laura E. Miller joined the Foreign Service Institute as a training instructor in 2010. She is responsible for 36 personalsecurity and life skills courses dedicated to preparing foreign affairs personnel and family members for aninternationally mobile lifestyle. Recently, she has focused her efforts on providing resilience training and contributingto a larger initiative to increase the State Department's cultural understanding and appreciation for resilience as itrelates to productivity. She has recently travelled to Guatemala, Egypt and Pakistan to provide resilience training andconduct related needs assessments. Before joining the State Department, Ms. Miller served as a Peace CorpsVolunteer in Panama. During her time as a Community Economic Development volunteer she did extensiveleadership and life skills training with youth and adult Panamanians as well as Peace Corps Trainees and staff. Ms.Miller has both a Bachelor of Arts in Political Science and a Masters of Public Administration from the American University.
RONDALYN KANE
Education Program Specialist, U.S. Department of State, Foreign Service Institute
Rondalyn Kane is on the faculty of the Foreign Service Institute and is responsible for managing and deliveringleadership development courses for the Department of State's senior executives. She also provides organizationaldevelopment consulting and executive coaching to teams and leaders throughout the Department. Prior to enteringinto the fields of executive and organizational development, Ms. Kane enjoyed a career in national politics. She is aformer political appointee with the Clinton Administration and worked for the leadership of the House ofRepresentatives. She holds a Bachelor of Arts from the University of Maryland Baltimore County, an Master of PublicAffairs from the University of Southern California, and graduate certificates in Transformational Leadership andOrganizational Development from Georgetown University. She also holds a certificate of completion in Women andPower, an executive development program for international women leaders sponsored by Harvard University and is acertified coach as recognized by the International Coaching Federation (ICF).