SESSION
A Changed Landscape?: Why Japan Matters in 2014

Presenter(s): Sue Shinomiya, Founder and Principal Consultant, Business Passport
Description: TBA
Level: Beginner

Delivery: Discussion
Track: Business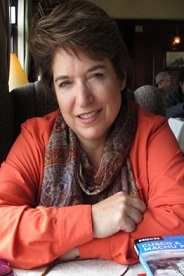 SUE SHINOMIYA

Founder and Principal Consultant, Business Passport
Ms. Sue Shinomiya, MBA, is a consultant, corporate trainer, facilitator, executive coach, author, and webinar leader. She has a proven track record in facilitating global business effectiveness, intercultural competency, effective communication, inclusive leadership and global virtual teams. She's designed and trained a range of business courses, including project management and leadership skills for high-tech environments. Of her twenty plus years in the intercultural field, she has spent ten years working and living in Asia, mostly in Japan, six of them on-site at Intel Japan. She speaks Japanese and has studied Mandarin Chinese. Among her clients are Intel Corp., Micron, Daimler, Siemens, Boeing, Fujitsu, Freescale, Tokyo Electron, HP, Nike, Tektronix, Hitachi and Toyota. She is the co-author of "Business Passport to Japan, Revised and Updated," an essential guide for anyone doing business with Japan.
Ms. Shinomiya received her BA in International Studies, East Asian and Intercultural Communication concentration, from the American University in Washington, DC, including Chinese and Japanese language course work at Georgetown University. As part of her MBA program at San Francisco State University, she received a scholarship for study in Japan and interned as marketing manager at a start-up company in Tokyo. She graduated with honors with an International Business concentration.
As an Intercultural Business Specialist and Project Manager with the Clarke Consulting Group, a prominent California consulting firm, Ms. Shinomiya's first project was to build cohesiveness in a Midwest-based joint venture between two large US and Japanese steel-manufacturing corporations. She was also responsible for International Management Development programs for Proctor & Gamble and Intel Corp. She was then sent on international assignment to manage the on-site intercultural business program at Intel Japan. In her six years at Intel, working closely with semiconductor engineers, managers and HR, she managed, designed and delivered the full range of global business skill building programs for all levels and divisions of the organization, including top executives.
Ms. Shinomiya is now based in Portland, Oregon. Her management consulting, coaching training and webinar programs have taken her to all parts of the US, as well as Japan, Korea, Canada, India, Singapore, Hong Kong, China, South America, the UK, Germany and other parts of Europe. She is a Board Member for the Society of Intercultural Education, Training and Research (SIETAR-USA), was 2011 Conference Co-chair, and helped develop a certification program for Global Diversity Practitioners. She has certification in Inclusive Leadership, Global Virtual Team facilitation, IDI Intercultural Assessment, webinar delivery and e-learning. She regularly attends the annual Summer Institute of Intercultural Communication at Reed College, and has been a visiting instructor at Portland State University. Other professional memberships include the Japan-America Society of Oregon, The Natural Step (sustainable business practices) and the Asian American Business Alliance.