Julia Gaspar-Bates
2012 Conference Presenter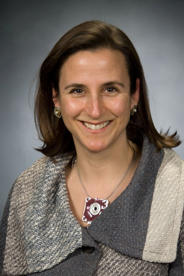 JULIA GASPAR-BATES
President, Intercultural Alliances
Julia Gaspar-Bates is co-founder and President of Intercultural Alliances, a cross-cultural training and consulting firm based in the Washington DC metro area.  She has trained thousands of executives, entrepreneurs, educators, and governmental and non-governmental employees in the U.S. and abroad focusing on intercultural communication, building cross-cultural competence, global virtual and multicultural teams, and relocation.  She has also contributed to a large-scale initiative launched by the U.S. Air Force to teach culture to service members stationed around the world and has recently helped co-design the course curriculum.
Julia is also able to share her insights and expertise from a personal perspective. A bi-cultural British-American, she was born in London and grew up in the United States. With a B.A. in Romance Languages and a M.A. in Intercultural Relations, Julia is fluent in French, Spanish, and Italian and is able to incorporate a deep understanding of the complexities of communicating across linguistic barriers into her work.  She has lived abroad on numerous occasions, most notably in France where she worked for seven years at the beginning of her career, and traveled in both a personal and professional context to more than 45 countries. Her seminars are peppered with personal anecdotes sharpened from a lifetime of interacting and working with people from different cultures.
Julia is an Adjunct Professor at The George Washington University, and IMI Associate Member and is immediate past Executive Coordinator of SIETAR's (Society for Intercultural Education, Training and Research) Washington DC chapter and currently serves on its Advisory Board.
SESSION
Style Switching for Success with Multicultural Groups
Presenter(s): Julia Gaspar-Bates, President,  Intercultural Alliances
Level: Intermediate & Advanced
Delivery: Skills Workshop
Keywords: Cross-cultural collaboration, Working with multicultural audiences
Date/Time: Thursday, March 15, 2:15pm-3:15pm