Neal Goodman
2014 CONFERENCE PRESENTER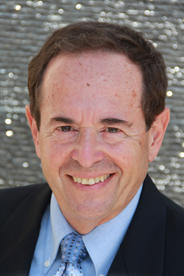 NEAL GOODMAN

President, Global Dynamics, Inc.; Professor Emeritus of Intercultural Relations and Sociology, St. Peter's College
Dr. Neal Goodman is an internationally recognized authority in international human resource management and organizational development. Dr. Goodman designs international training programs for the corporate training departments of multinational corporations and international organizations. His programs have helped thousands of corporate executives to be more effective in international settings. Dr. Goodman's programs on team building, international JVs, and diversity in the workplace have been recognized by corporations, government agencies and educational institutions. Dr. Goodman is the co-founder and president of Global Dynamics, Inc. Global Dynamics is an international consulting firm which designs, organizes and implements cross-cultural training programs. Global Dynamics specializes in training, international human resource development, expatriate training and relocation, curriculum design, strategic planning, organizational development and counseling for organizations who wish to succeed in the global arena. Through the auspices of Global Dynamics, Dr. Goodman has assisted clients from a wide spectrum of the global economy. A frequent speaker at professional meetings and associations, Dr. Goodman is also on the faculty of several corporate universities, he holds the rank of Professor Emeritus of Sociology and Intercultural Studies at Saint Peter's College, and served as a Faculty Associate in the International MBA Program at New York University. Dr. Goodman received his Ph.D. from NYU.
SESSION
Flipping the Cross-Cultural Training Program: Promoting Participant Pre-Training Learning
Presenter(s): Dr. Neal Goodman President, Global Dynamics Inc. and Jennifer Horowitz, Vice President of Communications, Global Dynamics Inc.
Description: Is it possible to provide the intercultural learning and development that usually would take place in a classroom environment and flip it so the content is provided before the class ever meets? The value of classroom instruction is the spontaneity and serendipitous learning that cannot be replicated in an online e-learning classroom. But it is possible to use online tools for their maximum benefit and still retain the value of interpersonal interaction. In this session, participants will learn about a new model for acquiring cultural competence, using online tools in advance of intercultural training courses. We will discuss how this impacts the classroom dynamic with an enhanced focus on simulated business scenarios; individual, team, and organization action planning; and applications and innovations. In our interactive session, participants will break into small groups and brainstorm applications of a model in which asynchronous and synchronous learning blends the best of both worlds.
Level: Beginner, Intermediate, Advanced
Delivery: Case Study
Track: Education, Media & Technology