Lobna 'Luby' Ismail
2013 Conference Presenter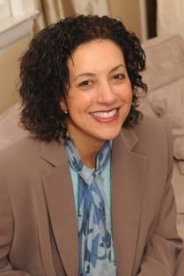 LOBNA 'LUBY' ISMAIL
President, Connecting Cultures

Lobna "Luby" Ismail, is the founder and president of Connecting Cultures, LLC, www.connecting-cultures.net She is a training specialist with over twenty years of experience in the areas of cross-cultural communication, cultural competence, Arab and American cultures, Islamic awareness and religious diversity.
Luby specializes in Training and Publications on US, Arab Cultures., Islam and the Middle East. Accomplished with both academic and practical experience leveraged from the CEO who is an intercultural trainer. Luby provides in-depth and credible briefings and trainings based on intercultural models to address the complexities of communication across cultures. She is an Intercultural Development Inventory Certified trainer and coach.
Luby has developed multiple training programs and designed curriculum on the Arab cultures and Islamic awareness. Her programs have been provided for corporations and the U.S. Government.
Selected as a Peace Fellow for Seeds of Peace and a Malone Fellow in Middle East and Islamic Studies by the National Council for U.S. and Arab Relations, Luby participated in a study visit to Saudi Arabia. She has been selected to present at the Arabian Society for Human Resource Management conference and the Society for Human Resources' Workplace Diversity and annual conferences on emerging cultural and religious diversity issues.
Most recently, Luby helped develop and launch My Fellow American, America's Unofficial Ambassadors & two exciting dialogue initiatives to breakdown barriers across faiths. 20,000 Dialogues and Ground Zero Dialogue, a nationwide campaign to stimulate dialogue across faiths through award winning PBS documentaries. Change the Story offers an interactive experience to learn about Islam and apply lessons and techniques for engagement and understanding about American Muslims.
She holds a Master's degree in Intercultural Relations from Lesley College in Cambridge, Massachusetts and a B.A. in International Service from The American University in Washington, DC. She has traveled throughout Europe, including Bosnia and Croatia, and the Middle East, including Egypt, Saudi Arabia, Bahrain, UAE, Jordan, the West Bank, Jerusalem and Israel and most recently, Singapore and Mexico.
Luby has conducted training for Federal and State agencies, educational institutions, nonprofit organizations and private corporations including Microsoft, Walt Disney World, U.S. Department of Justice, Campbell Soup Company, CVS, Darden Restaurants, King Abdullah University for Science and Technology, Foreign Service Institute, IBM, Shell Chemicals, Sunoco, National Council for International Visitors, ARMY, Michigan National Guard, Air Force Academy and Culture and Language Center, Exxon Mobil, Port Authority of New York and New Jersey, Transportation Security Administration, Brookhaven National Laboratories, NIKE.
Connecting Cultures has built a reputation as experts on this specialized training platform and has become recognized by many corporations, the U.S. Department of Justice, the US Military as a go to service for training and expert materials in the areas of cultural competence on religious diversity, Arab cultures and Islamic awareness. Luby received the 2012 Arab American Anti-Discrimination Honoring the Achievements of Extraordinary Arab-American Women Award.