Chuck Needlman
2012 Conference Presenter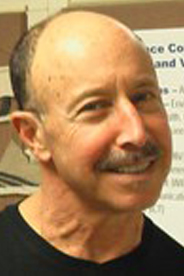 CHUCK NEEDLMAN
Deputy Program Manager, Supervisory Training, U.S. Citizenship and Immigration Services
Chuck Needlman served in Vietnam from 1967-1968, then finished his education at California State University at Long Beach, earning a business degree in human resource management. After working for the city manager of Manhattan Beach, California, he served in the Peace Corps in Liberia, West Africa. Upon his return in 1977 he worked as a recruitment specialist and then as a training specialist, preparing Peace Corps trainees for overseas duty.
In 1986, he joined Marriott Corporation's lodging division as a trainer where he led teambuilding sessions, retreats, strategic planning meetings and large-scale merger acquisition sessions. He also designed and delivered a variety of cutting edge management training seminars. He left Marriott in 1991 as director of training for their Residence Inn division.
In 1991, he began his independent consulting practice, establishing Team Dynamics Inc. in 1995.
Chuck rejoined the Peace Corps in 2003 as the supervisor of the Staging Unit (pre-overseas assignment training events for new Volunteers), and in 2004 he was promoted to the Overseas Staff Development Specialist position. He is currently deputy program manger, supervisory training; at USCIS (United States Citizenship and Immigration Services) where he is responsible for managing training for first and second line mangers with the agency.
Chuck has served on the board of directors of NASAGA since 2005, and was chairman of the NASAGA conference in Washington, DC in October 2009.