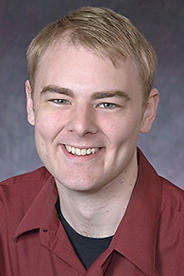 Dan Deming is the former Director of the Intercultural Management Institute (IMI) in the School of International Service at American University. He oversaw IMI's Libya Diplomatic Training Program, a two-year program providing English language, cross-cultural, and diplomatic curriculum to diplomatic hopefuls from Libya, and the UAE Diplomatic Training Program, a 12-week program offering cross-cultural, negotiation, and mediation training to officers from the UAE.
Mr. Deming's other work for IMI included training for corporate clients, the coordination of a digital videoconferencing program with universities in Bahrain, Algeria, and Egypt, and guest lecturing for a course on cross-cultural communication for SIS's new graduate degree program on International Disability Public Policy.
Previously, Mr. Deming served as the Managing Editor of the Intercultural Management Quarterly, and was a business development specialist and proposal manager for a major federal contractor. Mr. Deming holds Bachelor's Degrees from Ohio University in Classics and Theater, and a Master's Degree in International Communication from the School of International Service at American University, including a research term at the American University in Cairo.
And in another life, Mr. Deming was a professional actor in New York City, performing in off-Broadway shows and generally avoiding real life. He was nominated for a New York Innovative Theater award for Best Original Score, and one of his songs has appeared on the Billboard charts.
Skills Institutes

Presentation Skills

A two-day workshop to prepare students for professional oral presentations including their graduate practica, this course covers effective use of PowerPoint and other media, presentation structure and delivery, styles of communication, and the processing of audience feedback. Students give a prepared presentation to the class and instructors provide immediate feedback and coaching.
What participants have said about Dan and this skills institute:

"Dan was absolutely fantastic. Right mix of supportive and challenging! The question game was hilarious. He really took the time to work with every single person until they improved, sometimes achieving dramatic changes." -Spring 2012

"I liked the part about presenting to different cultures, as well as the tips on creating an effective PowerPoint. Also the video on Dr. Fox."-Spring 2012

"It was really helpful to get out of my seat and actually practice throughout the class. There was a good balance between practical participation and lecture."- Spring 2012