Lance Descourouez
IMI Faculty Member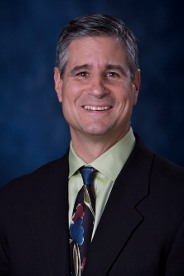 Lance Descourouez, IMI Adjunct Instructor
Lance J. Descourouez is an international business consultant, adjunct professor, keynote speaker and training specialist. He maintains a private practice that he runs from his office in Los Altos, California (Silicon Valley). In this capacity, he specializes in executive coaching, cross-cultural consulting and organization development for both public and private sector organizations.

Prior to beginning his own practice Descourouez was the General Manager at Geonexus Communications in Palo Alto, California. There he lead a team of eight providing worldwide expatriate training programs and Intercultural management instruction for such clients as Fujitsu, Hewlett-Packard, Intel, The Gap, Levi Strauss & Co. The focus of his work took him to 15 countries in Europe, Asia and the Middle East.

Before relocating to Northern California, Mr. Descourouez lived in Washington DC and was The Director of Training for the Organization Development firm, Horizons Consulting Group, Inc. In addition, he worked for seven years as a Program Manager and Training Specialist for the BCIU Institute (Business Council for International Understanding), The American University. During his tenure with these firms, he worked extensively with such companies as AT&T, AIG, Avon, Bell Atlantic, DuPont, Eli Lilly, Exxon, GE, GM, Johnson and Johnson, Merck, Mobil, PPG, Polaroid, P&G, Sears and Union Carbide. He also worked with many non-profits: University of Maryland (college park), United States information agency (USIA), The National Hispanic Leadership Institute and the World Bank.

Collectively, Mr. Descourouez has worked in 34 countries across three continents. He has more than 28 years of experience in training and consulting with 35 separate industries and 63 different countries. He has a Master of Science degree in Organizational Development provided jointly by The American University and The National Training labs and a Master of Arts degree in cross-cultural psychology from The American University, Washington, DC. His Bachelor of Arts degree is in clinical psychology and theater from Loyola University, New Orleans, LA.

Lance Descourouez's understanding of human nature and its relationship to organizational behavior enable him to engage and motivate individuals to discover insights that will assist them, not only in their work, but throughout their lives.

 
Skills Institutes

Multinational Teambuilding

This institute will explore effective communication skills and problem-solving techniques to utilize when working with teams whose members are from more than one cultural background. Interpersonal and organizational approaches will be examined to help participants create tools for recognizing their strengths and developing cohesion among multicultural teams and individual team members, while acknowledging the contexts in which teams often function.
What participants said about Lance and this skills institute:
"Overall inspiring and thought provoking." - Spring 2012

"I will apply the exercises we conducted in class to future team building efforts!"-Spring 2012

"The most helpful portion of this institute was …bringing in 'real world' examples throughout the lecture + in the form of guest speakers." - Spring 2012