Bram Groen
IMI Faculty Member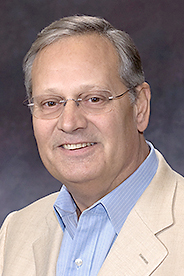 Bram Groen, IMI Adjunct Instructor
Bram Groen graduated from the University of Leiden, the Netherlands, Faculty of Law, with a J.D. degree in commercial law (1973). He obtained a Master's Degree in Business Administration from the University of Massachusetts at Amherst, USA (1978).

 Bram has been a management consultant from 1978 through 2005, a profession from which he has now retired. His fields of expertise include global business management and cross-cultural effectiveness. In 2005, he published his first book, Titans of Saturn, which was co-authored with Dr. Charles Hampden-Turner and which examined the international Cassini-Huygens space science mission to Saturn. In this work, the authors applied the concept of dilemma reconciliation to provide a unique insight into highly successful international cooperative efforts. The study was co-sponsored by NASA.

Since January 2007, Bram teaches at American University. He started as an adjunct professor at the Kogod Business School, teaching "Globalization in Business". During the last four academic years, Bram has been a full-time lecturer-professor at the School of International Service, teaching "Cross-Cultural Communication" in the International Communication Department, as well as providing special weekend workshops at the Intercultural Management Institute, under Professor Gary Weaver's guidance. He is currently involved in a special virtual cross-cultural communication projects involving AU SIS students and students at the Sultan Qaboos University in Muscat, Oman, and at the University of Bahrain, Bahrain. These projects are sponsored by the US Department of State.

Through his work, Bram had the opportunity to live and work in several countries including the Netherlands, Germany, United Kingdom, and France and – for many years – the United States, working with and learning about the national and organizational cultures of clients located in numerous countries. .

His consulting career started off as a general management consultant for the German arm of Knight Consulting. From 1981 on, Bram has worked in the human resources field, first with Towers Perrin and then for many years with Mercer Consulting. Bram led Mercer's compensation and human capital consulting practices in the United States and Continental Europe; for over six years, he chaired the global practice
committee and represented the practices on the Company's global operations committee. From 2003 to 2005, Bram was a managing director at Trompenaars Hampden-Turner, a globally-known firm specializing in cross-cultural competence and teamwork. The latter had made him particularly familiar with and a convert of the concept of dilemma reconciliation as a means of bridging cross-cultural differences and improving international problem solving.

In his consulting and academic capacities, Bram has traveled to over 55 countries around the world. His global consulting experience spans a wide range of industries and clients, among which for example Cendant, Dominion Resources, First Data Corporation, Freddie Mac, IBM, ING, Mannesmann, Marriott, MCI Worldcom, Philips, PHH Group, RepsolYPF, Siemens, Unisys, and Westinghouse. Bram is a Dutch national, with a US green card, was born in the Netherlands in 1950, and is fluent in Dutch, English and German, and conversant in French. He lives at his homes in Northern Virginia and Cape Canaveral, has been married with Sherry for many years, and has a daughter, Lisa, a son-in-law, Randy, and a grandchild, Emma Nicole.
Skills Institutes

Intercultural Leadership Competence

This course is an intensive practicum for individuals engaged in or aspiring to a leadership role in a global, cross-cultural setting. The practicum addresses important cross-cultural aspects of global leadership and related subjects such as diversity management, teamwork, decision making, and negotiations. Drawing from "real-life" international work situations and challenges, participants will be exposed to case studies and small-group activities designed to articulate and reconcile cross-cultural business/organizational dilemmas.
Pre-institute individual questionnaires will supply case material relevant to the practicum's participants as a means of making the course as relevant as possible to the individual's work situation or career interests. This Institute is designed only for students who have completed basic coursework in Intercultural Communication, and who preferably have worked in an international setting.
What people have had to say about this skills institute:
The most helpful portion of this skills institute was:

"It emphasizes the social and cultural components about decision-making policy."

"Videos, the process, the dimensions of culture."

"The breakouts where we were able to practice problem-solving/ reconciliation skills, with real world problems."

"The practice of the dilemma situations and the simulation activity."