Dr. Rob Kelley
IMI Faculty Member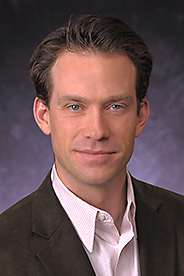 John Robert Kelley is an Assistant Professor at the School of International Service. He received his PhD from the London School of Economics and Political Science in 2007. His dissertation titled "From Monologue to Dialogue: U.S. Public Diplomacy in the Post-9/11 Era," currently being revised into a book, delves into the recent history of American public diplomacy activities, offers empirically-based tools for interpreting these activities, and advocates new directions in strategy and organization. Prior to this, Dr. Kelley served as a Program Officer in the Office of Foreign Missions, U.S. Department of State, and also for several years as an intercultural business consultant to American and Japanese firms. His most recent publications include a contribution to The Routledge Handbook of Public Diplomacy (2008, edited by Nancy Snow and Philip M. Taylor), and articles in Orbis and The Hague Journal of Diplomacy.

Skills Institutes
Crisis Public Diplomacy (Offered in Fall 2012)

In times of international crisis, public diplomats often serve as first responders bearing two vital responsibilities: to reactively inform concerned publics of facts on the ground and to proactively shape public perceptions so that events may be seen in a certain light. This course introduces students to the high-stakes environment of managing crises under the intense scrutiny of international audiences. Under the guidance of experienced facilitators using simulations based on real events, it develops appreciation for the advantages and challenges of dealing with a multiplicity of actors with access to information in real time, and the increased frequency of private-public collaborations in crisis management.