Michelle LeBaron
IMI Faculty Member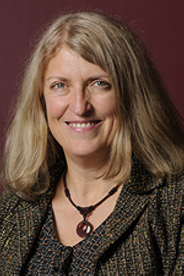 Michelle LeBaron, IMI Adjunct Instructor
Michelle LeBaron serves as Professor of Law and Director of the Program on Dispute Resolution at the University of British Columbia in Vancouver, Canada. Professor LeBaron teaches and lectures around the world, and is a sought-after keynote speaker. She has written extensively on creative approaches to intercultural conflict, and her current research focuses on using expressive arts practices –particularly dance –to transform conflict. Previously, Professor LeBaron taught conflict resolution and women's studies at George Mason University in Virginia. She holds a JD from the University of British Columbia, an MA in Counseling Psychology from Simon Fraser University in Canada and a BA from Chapman University in California and is the author of several books.

Skills Institutes
Creative Arts and Intercultural Conflict Resolution (Offered in Fall 2012)

In today's organizations, a range of creative, holistic approaches are needed to prevent, understand, and transform conflict. Holistic approaches meet difference with dialogue, integrating intuition with analysis to inform collaborative processes. In this intensive course, participants will learn ways to work across cultural and worldview differences by drawing on a range of creative tools such as using art, the power of storytelling, and improv techniques and approaches. This course builds on previous skills institutes offered this fall, and is designed to further explore the unique combination of skills necessary for effective intercultural training. Guest facilitators will enrich this institute by providing training on various techniques.

What people have said about Michelle this skills institute:
"The movement exercises helped bring the somatic back into learning. This was a lesson that I believe is crucial to introduce in conflict resolution."- Fall 2011

"The most helpful portion of this institute was the tour of the Hirshhorn w/Fanchon Silberstein and the discussion on symbolic meaning/communication through the ads." –Fall 2011

"I like the instructor's expertise, attitude, inclusivity." – Fall 2011