Jared Ordway
IMI Faculty Member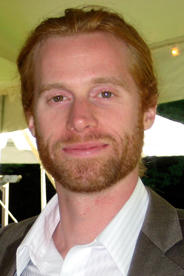 Jared Ordway has over a decade of experience dedicated to strengthening individual and organizational capacities to manage conflict and prevent violence. As a peace-building practitioner, Jared's background includes multi-cultural mediation and facilitation work, and the design and delivery of conflict transformation workshops and skills trainings. He has a diverse history in advising, research and program design for community mediation centers and NGOs, educational institutions, juvenile justice and police programs, federal government agencies, inter-governmental organizations, and community peace-building initiatives throughout the Americas. For a number of years Jared worked with the National Association for Community Mediation (NAFCM) in Washington, DC, where he co-founded the H.O.M.E. Initiative to integrate the practice of mediation in support of unique reintegration challenges faced by returning Iraq and Afghan war veterans, families, and communities. As an Educator, Jared has taught at the Secondary and University levels, holding adjunct positions at American University, the University of Maryland, and Columbia University of New York. He is currently a faculty member at the Woodbury Mediation Institute in Burlington, Vermont, where he teaches Advanced Mediation Practice, Systems Theory, and Ethics. Jared earned his Bachelor and Masters degrees from American University and is currently pursuing doctoral research at the Department of Peace Studies at the University of Bradford (UK), focusing on the role of community mediators in violence interruption in urban Brazil. Jared was recently awarded a 2012-2013 European Commission Sustainable Peacebuilding Fellowship based at the University of Coimbra in Portugal.

Skills Institutes
Building Mediator Capacity in a Multicultural Context (Offered in Fall 2012)

To successfully tackle the challenges of today's multicultural academic and professional landscape, individuals must be able to facilitate difficult conversations and manage conflict effectively. Building the capacity to mediate successfully with differing cultural perspectives is a critical component for creating and maintaining sustainable relationships with colleagues and stakeholders. Designed as an interactive workshop, this institute provides participants with essential cross-cultural conflict management skills for building collaborative relationships when working with individuals and groups in conflict.  

Using hands-on exercises and simulation role-plays, participants will identify and analyze personal approaches to conflict, increase their cross-cultural competency, build their capacity as mediators, facilitators, and problem-solvers, and learn to transform conflict into opportunity.  

This course is designed for students and professional who are preparing to work or are already working in multicultural environments including schools, NGOs, corporations, and government agencies.
What people have said about Jared & Gururaj and this skills institute:
"I enjoyed the role play- putting mediation into action. Good job setting expectations/agendas. Good humor & personal stories." – Fall 2011

"Good balance and co-facilitation skills." –Fall 2011

"Demonstration, practice through simulations, overview of cultural differences & importance of : "it's about the parties, not you" & good handouts!" –Fall 2011