Dr. Gary Wright
IMI Faculty Member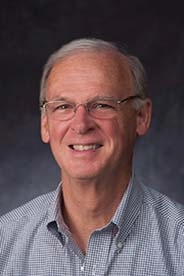 Dr. Gary Wright, IMI Adjunct Instructor
Gary K. Wright (Ph.D. in Administration and Higher Education; M.A. and B.A. in Business and Distributive Education, Michigan State University) is a member of the Intercultural Management Institute's Advisory Board and was appointed IMI Scholar-in-Residence following his retirement in 2007 as Assistant Vice President of Campus Life at American University. Dr. Wright is an experienced educational administrator serving American University in numerous senior administrative capacities from 1979 to 2007 specializing in cross-cultural and organizational management, mediation and conflict resolution. He has been an adjunct faculty member of American University's School of International Service since 1985.

Dr. Wright previously served as Associate Director of Michigan State University's Graduate Center, Dean of Students, Assistant High School Principal, and Director of Student Activities at the International School of Bangkok, Thailand. He also taught adult education and high school classes for the city of Pontiac, Michigan. 

At American University, he supervised the Office of International Students and also was responsible for the orientation of international students coming to the university to study. At Michigan State he wrote his doctoral dissertation on Third Culture Kids under the supervision of the seminal researchers of this phenomenon, John and Ruth Hill Useem.


Skills Institutes
Gaming Simulations & Experiential Exercises for Intercultural Training

Simulations, games and experiential exercises are widely-used, effective learning tools in the area of intercultural training. Whether the sole focus of a training session or simply a training component, these exercises are used to enhance learning opportunities for participants. This two-day course combines the theory behind the use of experiential exercises with the practice. Participants will not only take part in a mix of exercises, but will also learn the pros and cons of using such exercises, as well as effective setup and debriefing techniques. The seminar will also address such issues as safety, ethics, and confidentiality. Additionally, participants will gain awareness of the deeper cultural elements brought to light by these types of exercises. This course is designed for students or practitioners interested in the field of intercultural training or in expanding their familiarity with using such exercises. The workshop will be conducted by IMI faculty members with extensive experience in both creating and conducting experiential exercises for the intercultural training of hundreds of clients across the business, nonprofit, educational and governmental sectors.
What participants said about this skills institute:
"Great simulations and the following discussion prompted so much real and thoughtful processing. Khan and Red/Blue were great and my favorite." –Spring 2011

"I enjoyed the experiential elements." –Spring 2011

"I really enjoyed this training and encourage the efforts to create a certificate program. Sign me up! I learned more about my participatory style than previously expected. It was also instructive to watch how people acted under "high" pressure situations and the Ridge High module was excellent at pointing out where one can de-escalate a situation. Now the question is how to foster and execute that skill." –Spring 2011